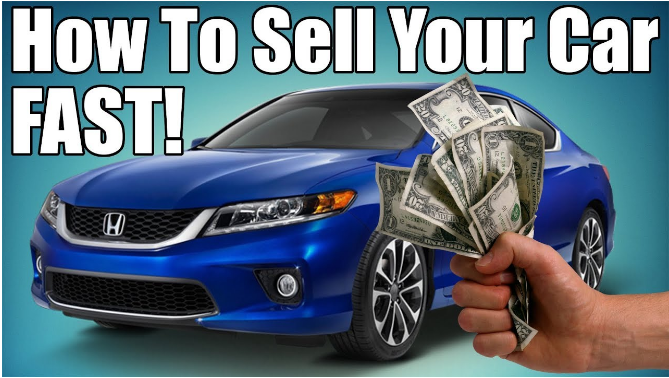 10 Best Car Maintenance Tips for Every Type of Car Owner
Keeping your car safe is keeping yourself safe. Maintaining your car is the best way to ensure its reliability on the road, but there are a lot of extra benefits that most people don't keep in mind. Servicing your car can significantly prolong its lifespan. When your vehicle is in perfect condition, it is less likely to break down or give you trouble. You are also more likely to spot any malfunctions before they cause serious issues. A Car evaluation in UAE can save you time and effort if you ever want to sell your car. Knowing your car's value and keeping it in good condition can prevent future claim rejections as insurance providers expect car owners to adhere to a certain level of care. Learn the best car maintenance tips for experts and novice car owners by reading our list!
Properly maintaining your vehicle can help you sell your car in Dubai or give you a footing during negotiations with car insurance companies. Whether you've been driving cars your whole life or have just purchased your first car, there are many maintenance tips that you should always keep in mind. Basic safety precautions and following traffic rules go a long way in protecting your vehicle from incidents. Still, our maintenance tips will give you the information you need to prevent or avoid significant damage to your car altogether.
1- Learn Your Car's Language
The automotive industry is constantly advancing and evolving. It should not surprise anyone that cars can tell us if anything is wrong before we notice it. Reading and understanding your car's dashboard is essential for proper maintenance. Most people ignore the flashing lights on their dashboard unless it's warning them that their fuel is about to run out. Still, the dashboard can provide valuable information that ignoring it would be doing yourself a disservice. Every car comes with a manual that explains every light, symbol, warning, and what they mean. Understanding these signs is the first step toward identifying any issues and resolving them before a serious accident occurs.
2- Always Check Tire Pressure
Tires are up there with the battery and engine regarding maintenance priority. Keeping an eye on your tires' pressure is essential because pressure naturally decreases over time due to permeation. Refilling your tires with air makes them more durable, safer, and less likely to blow out.
3- Regularly Check Your Brake Fluid
Brake fluid allows your car to brake, and without it, your brakes won't function properly. A brake fluid change is necessary when the liquid turns dark or there isn't enough. You can learn how much brake fluid your car requires by reading the manual or looking it up online. This tip is one of those little maintenance tips that could save your life as many people forget about brake fluid or push it to the back of their minds when it is just as important as engine oil. 
4- Clean Your Battery & Engine
The battery and engine are the most critical parts of every vehicle, and keeping them clean ensures that they'll function smoothly for a long time. Experienced car owners know how damaging dust can be to a car's engine if there's ever an oil leakage. Regularly cleaning your engine and checking it for damage can save you a lot of time and money in the long run, as engine repairs are bothersome and expensive. Cleaning the battery is essential but can be challenging for novice car owners. It would be best to refer to the car manual and properly disconnect your battery before attempting to clean it. 
5- Recognize a Faulty Spark Plug
If your car's engine struggles to start, there's a high chance that your car's spark plug is faulty. Most people freak out and assume the worst when their vehicle fails to start, but learning to identify a defective spark plug can put your mind at ease. Signs of a faulty spark plug include failure to start the engine, a drop in mileage, and weird noises when idling. Spark plugs are easy to change and relatively cheap to replace, so don't worry if one of your spark plugs gives out.
6- Change Your Car's Oil
Your car's oil affects many functions, so it's always essential to watch it closely. We recommend changing your oil every 5,000 miles to maintain your engine's performance. Changing your oil costs very little and is relatively hassle-free, whereas engine malfunctions are costly and time-consuming.
7- Replace the Air Filter
This one is a quality of life maintenance tip that can save you thousands of dollars. A car's air filter keeps your AC unit clean and healthy, decreasing the chance that it will need to be replaced. We recommend changing your air filter every 12,000 miles to protect your car's vents and AC unit.
8- Inspect Your Car's Coolant
The car's coolant affects every part of the car, from the air conditioner and the radiator to the water pump and heater. Maintaining your car's coolant also protects it from corrosion, making it one of those things you must keep in mind. It's crucial to check your coolant during extreme cold or heat, at least once during the summer and winter.
9- Buy New Windshield Wipers
Windshield wipers are vital on the road but often ignored. The ability to see everything ahead of you is detrimental to your safety. Old windshield wipers can dirty your windshield instead of cleaning it, which can get you in a severe accident or might even result in a broken windshield.
10- Test Your Car's Lights
Car lights are essential for driving at night, but they're also important for avoiding tickets. Ensure that your lights are properly functioning before driving because you never know when you might have to move in the dark. Consider cleaning your light's lenses if they start to dim, but you might have to change the light bulb or replace a faulty fuse if that doesn't fix the problem.
Author bio:
Mohamad Omary is the Managing Director of Car Wise. Sell My Car – CarWise Car Buyers – Dubai is a car buying company that has established itself as the go-to partner for those who want to quickly sell their used cars in the UAE; reaching 20,000 satisfied customers with their easy car selling process and excellent customer service. If you're interested in finding out more about the most convenient way to sell my car in Dubai, visit CarWise.
 Read also :  wpc2025 .