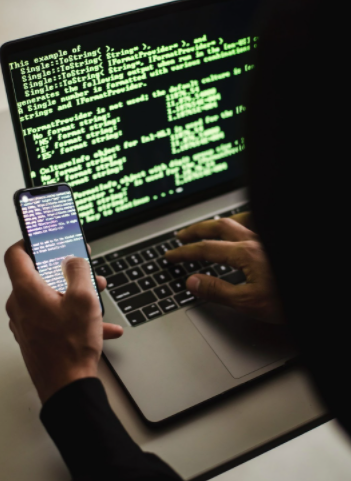 4 tips for keeping your practice management software secure
As a healthcare practitioner, you have a responsibility to keep your patients' confidential information safe and secure. This means using secure practice management software and taking reasonable steps to ensure your patients' information is as safe and secure as it can be. Cybercriminals are constantly evolving and finding new ways to target healthcare businesses so it's important to be proactive and take steps to minimise the risks.
Here are a few things you can and should do to make sure your data stays out of unfriendly hands. 
Choose cloud-based software
If you want to be as secure as possible, cloud-based practice management software is likely to be the best option. Unlike on-premise software, with the cloud, all your security is managed for you by your provider. Cloud providers take security seriously and usually have dedicated resources to monitor for threats and vulnerabilities, and respond quickly if a problem is detected. 
Don't let staff share logins
Secure logins are a strong defence against security breaches, but it's surprising how many practices neglect to ensure their staff are all using separate, secure usernames and passwords. Writing down login details on a post-it, sharing logins between different employees and using generic passwords that are easy to guess could potentially put your patients at risk. To help make your logins more secure, make sure every employee has their own individual login and use software that allows for extra measures like two-factor authentication to further prevent unauthorised access.  

Do your employees know what to do if they suspect a cyber-attack or security breach? Acting fast can make a big difference to the overall outcome so take some time to train your team on how to detect a security breach and what to do if they find something suspicious. Common issues include things like phishing emails and learning how to tell if a download looks suspicious. 
Consider how your data is accessed
Data management is an important part of staying secure. Make sure your data is only accessible by the people who need to access it. It's easy for breaches to occur if third-party vendors, former employees and others have access to your systems when they don't need it. It's a good idea to regularly review where your data is being kept and who has access. When you have a clear process in place for managing your data, it's harder for someone to get their hands on your sensitive information without your knowledge.
Unfortunately, the number of cyberattacks in Australia is on the rise and organisations in the healthcare sector are often targeted. It's not enough to have software that's secure, you also need to be proactive in protecting your patients and their data. There are a number of laws that govern data protection and if a breach occurs, the penalties can be severe for your practice. 
With regular vigilance, education and taking reasonable steps to make sure your practice management software is secure, you can avoid many of the most common cyber hazards and help your patients and practice thrive into the future.
click here for more articles.