55 Things You Should Know as Delivery App Partners
Today, on-demand delivery apps are receiving higher recognition and revenues worldwide. Due to the covid 19 pandemics, individuals have switched their choices from buying stuff from departmental stores to picking or ordering and getting them delivered at their doorstep.  
Speaking of which, not only the on-demand delivery applications are relishing a windfall, but businesses offering great convenience and satisfaction to their customers through delivery are in great profit. Such services have secured a place in the market quickly as ordering online tends to be a cost-saving and time-saving option, the main reason why customers prefer online delivery apps.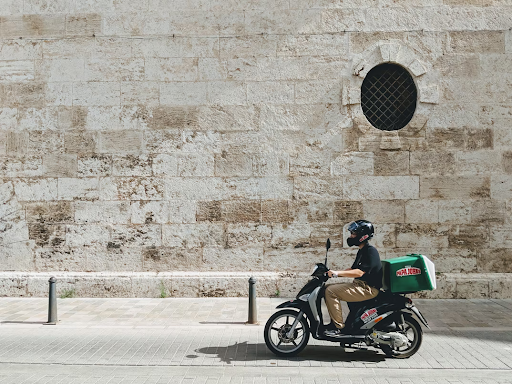 5 Things You Should Know as Delivery App Partners 
Insurance  
Many premium businesses, including Uber Eats, offer insurance to safeguard their rideshare drivers. Insurances are designed to cover drivers and delivery persons for liability to third parties and play an essential role in preserving from compensating others for bodily injury and property damage. For that reason, it's absolutely vital to include insurance in your policy.  
For example, while Uber eats insurance differs from state to state, the brand provides at least $100,00 in bodily injury coverage per accident, $50,000 in bodily injury coverage per person, and $25,000 for property damage. 
Registration and Profile Creation  
When the customers sign up for online delivery apps for the first time, they need to follow a multi-step registration process. Such a process tends to be an initial step of communicating with the user with your app. However, if the registration process is complicated or includes too many steps, the customers may choose not to complete it. Hence, it's essential to simplify the registration process (adding user-centric features), such as encouraging the users to use social media accounts to finish the registration process. You can also provide an option to modify the user profile as per his choice. That said, the profile management feature needs to have a secure and robust back-end that helps in safeguarding the details of the users.  
Following are the other factors that you require to consider: 
What are their current challenges and pain points?   

How would an app solve these?   

What exists in the market already? 

How can your app make people's lives easier? 
Making Payment Easy  
Being a delivery service provider, payments are an essential aspect of your food delivery services. When it comes to making a simple-and-secure payment procedure, you must include all of the payment gateways or mobile wallet app services, such as PayPal, iOS Wallet, Stripe, etc. Such payment options enable the user to have a broad range of choices. Ensure to have the promo or voucher codes that help in adding real excitement to your payment system. In addition, look at whether or not the online payment information is safe and secure since any minor compromise associated with security can spoil your brand's reputation.  
Understand Your Return on Investment 
According to Statista, the eServices Online Food Delivery Segment Platform-to-Consumer Delivery revenue worldwide will grow to 96,864.4 million USD by 2024. Delivery data must be tracked precisely and unified with the EPoS data to determine the return on investment. This offers a well-informed understanding of how customers use the different channels, including the eat-in collection and delivery, together with how they purchase. Such insights will help the operators grow the channel-specific communication to ensure the customers return again and again.  
Try incorporating advanced GPS tracking software and providing real-time estimated arrival time (ETA), improving customer satisfaction and experience. 
Set Realistic Expectations   
If you don't have prior experience to optimize operations, it can be tricky for you to compete with others. An ideal operator requires to do almost everything right and find the issues near the finish line. There can be payment errors, or the hot food can be delivered cold or maybe to the wrong address.  
Hence, you must offer realistic expectations to your customer and be prepared for last-minute hiccups. While such instances are rare, providing transparency in your delivery conditions will help you deliver quality services. Ensure you provide detailed terms and conditions, particularly for delayed or non-delivery items. Doing this will also enable you to exceed customer expectations.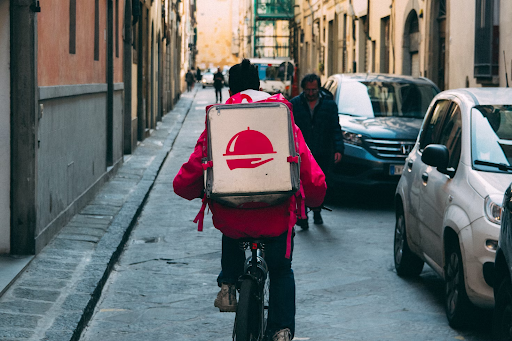 Conclusion  
 Food delivery companies allow businesses to generate more revenue; however, an ideal delivery app partner must cover all of the features that place you as the top competitor in the delivery services. Remember to add user-centric features, allow all kinds of payment gateways or mobile wallet app services, and adopt a flexible insurance policy for drivers. Furthermore, to ensure high-quality services, commit to asking for customer feedback consistently and track insights into customer satisfaction metrics. This will help you make a sound decision and place you as a trustworthy delivery services provider among customers.