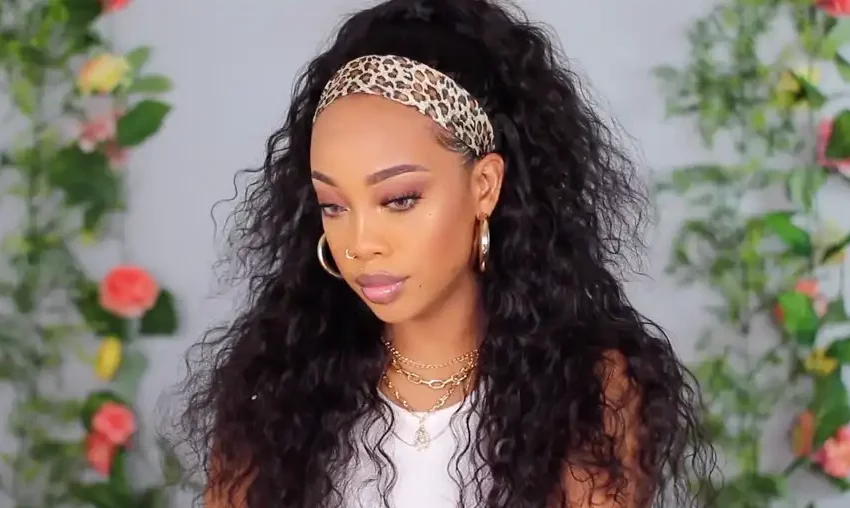 7 Easy Ways of Styling Your Headband Wigs
Wigs are one of the best long-term fashion investments you can make. It provides you with many options to update your look as much as you want. However, many people believe that not all wigs are versatile. An example of such are headband wigs. Human hair headband wigs are some of the most sought-after wigs because they're cost-effective and provide many benefits. But people find it quite limiting because they are unaware of the different ways to style them. This article has put together seven styling options for your headband wigs. Let's take a look!
Easy Styles To Pack On Your Headband Wigs
Nothing speaks peculiarity and difference like a new hairband. Since you're dealing with headband wigs, you should first try switching out your headbands. The appeal of a headband wig is in the headbands. They come in various styles and colors, giving you many options in one styling method alone. Some headbands you can try are knotted headbands, turban headbands, scrunchie headbands, padded headbands, clothe headbands, etc.
This style has been said to be one of the best lifesavers in the history of styles. Whether going to the gym, work, or an event, a high ponytail gives you that chic but professional look you're trying to achieve. It's also the best style to try on the days when you don't have much time to experiment with different styles. Finally, a high ponytail is the best style to try on hot days. It involves packing your wig backward, which prevents your hair from clinging to your neck and becoming itchy because of the heat. In other words, it gives your neck enough space for air. 
From this previous section, you can see that you can never go wrong with ponytails. It highlights your facial features by sweeping all the hair away from your face. But you can always take things up a notch by styling your ponytail to the side. The best way to go about this is to pick the best side of your face if you have one. You must have heard people say, "Make sure you capture my good side?" That's what you should have in mind when trying this style. When you style your side ponytail on your good side, It makes the style even more exquisite. What's better is that this style is suitable for professional and casual occasions. 
While wearing headband wigs you must also check this hairmax ultima 12 review and there is also another product from the same brand which is hairmax lasercomb, you can get more details from this hairmax lasercomb review.
Headband wigs show your hairline, which has a way of making your wig look beautiful and natural. However, you can give yourself a more exquisite but natural look by showing this hairline even more. How? You can do this by trying a high bun. This style involves packing your entire hair up and folding it into a ball. It's versatile as it can be used for various occasions like work, events, workouts, etc.
You can always spice up every style by adding an extra touch. A double bun is one of the best ways to spice up your high buns. Instead of having one bun, you will have two side by side. This gives you an innocent look making you look much younger than you are. 
This is another style you can try to give your headband wig a new look. You can divide your hair into two equal parts in a horizontal manner. Leave the lower part and pack the upper part with a scrunchie. It's always best for the color of your headband and scrunchie to compliment each other. Contrasting colors might leave the hair looking strange. This styling method helps you achieve a casual and playful look. So, you can try this when going to the movies or hanging out with friends.
If you've exhausted all the above styles, it might be time to change the hair look itself. So far, the other styles retain the major wig look, but they are packed differently. This can change your look but not as much as when you curl the hair. Nevertheless, it makes your face pop brightly and refreshingly. In addition, you can also style the curly hair wig in any of the above styles to give an added touch to your styles.
Besides these styles, you can also add extra touches to your headband wigs by adding other beautiful and shiny accessories. These accessories attract so much attention from those around you that it makes your usual styles look unique.
Conclusion
Headband wigs attract so much attention because they have been said to be cheap. However, you no longer have to keep carrying one boring style for the entirety of your wig lifespan. You can now try out different styles like curls, high buns, ponytails, etc. You can also take things further by trying out different accessories and headbands with these styles. 
Read also more information https://www.todaytimesnews.com