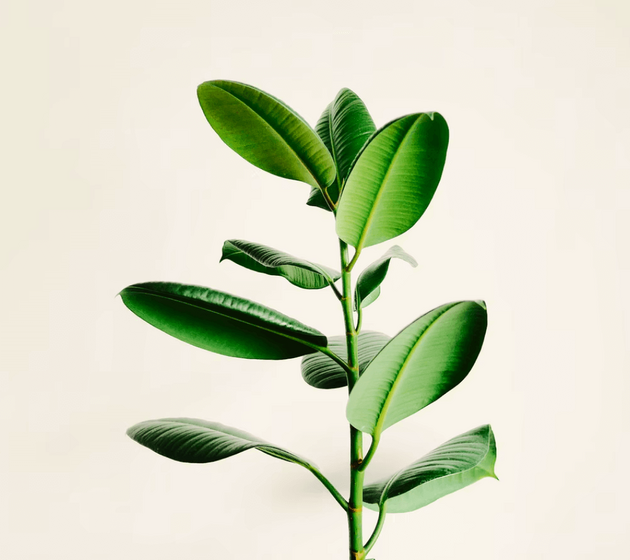 Chlorophyll vs Chlorella: Which Should You Choose
When it comes to natural supplements you cannot inform yourself enough. Ultimately, most doctors don't know about natural supplements since nutrition isn't part of their curriculum at university. Chlorophyll as well as Chlorella have grown a lot in popularity over the recent years. However, both are often confused with each other due to their similar name. In fact, both are different compounds while they are similar in what they can do. If you choose chlorophyll as your best supplement, you should visit this page.
What is Chlorella?
Chlorella is an algae as you could find it in ponds or lakes and alike. Obviously, you'd not get that algae from some pond bottled if you buy chlorella as a supplement. The interesting part about chlorella is that it's a single-celled organism. Even though you may see algae as whole plants, it consists of a bunch of single cells. That means each cell acts as its own organism. It's green in colour and does contain chlorophyll. Basically, all green plants contain 4% chlorophyll, but we'll discuss this part more in-depth in the next section. 
If you were to take chlorella as a supplement, you'd have to pay attention that it's processed or at least to get a 'cracked cell' version. Its cells are coated with a hard cellulose shell that your body can't break down. Just eating some chlorella algae wouldn't give you any chlorophyll benefits as it's just passing through your body. When this cellulose shell is cracked up, your body can digest chlorella and thus you'd benefit from all of its advantages. It's usually available as a powder or little compressed pills.
https://www.pexels.com/photo/art-water-pattern-texture-5069853/
Chlorella health benefits
As so often, mother nature knows best and provides all the goodies we need. Chlorella is rich in Vitamin C, Vitamin B, iron, carotenoids as well as protein. It can even produce healthy oils that are high in polyunsaturated fats.   
With these nutrients, chlorella can have a lot of health benefits. It's commonly used to detox but also claimed to inhibit the growth of cancer cells as well as treating infections. There are further claims that it could help with diabetes and arthritis. In some cultures, it is believed to reverse the process of ageing.  
The downsides of chlorella
Generally, chlorella is quite safe to use without any side effects – that's what you're looking for in natural supplements. Only if you use chlorella in the long run, you may get trouble with digestive issues including stomach cramps. Some people may discover they're more sensitive to sunlight when taking chlorella. They'd sooner end up with sun burns than without taking chlorella. 
What is Chlorophyll?
Chlorophyll is basically contained in any green plant. If you remember your biology lessons at school, it is a vital element for any plant to be alive. It absorbs sunlight and converts into energy for plants to grow and to sustain themselves. In turn, plants produce oxygen for the planet and clean the air. In more professional terms, it's the process of photosynthesis. While any green plant contains chlorophyll, there are plants that contain a bit more than others. This is where chlorella comes in as it's very high in chlorophyll. If you were eating lots of green veggies, of which benefits you are most likely aware of, you can certainly get the chlorophyll you may desire. However, most of it will be broken down or even destroyed before it could reach your digestive system. Therefore, a lot of people choose to supplement chlorophyll. 
https://www.pexels.com/photo/green-leaf-with-water-droplets-5589053/
Chlorophyll health benefits
Chlorophyll benefits are widely known across several areas so that it's good for your body inside and out. On the nutrient level, this phytochemical is rich in minerals like magnesium, calcium and iron, but also high in Vitamin A, C, E as well as K. For example, chlorophyll benefits include:
Reducing inflammation

Better wound healing

Reducing acne and providing you with better skin

Encourages the production of red blood cells (can fight anaemia) 

Inhibiting certain cancer varieties (e.g. pancreatic cancer)

Reducing body odour when sweating

Higher resistance against oxidative stress
Chlorophyll benefits downsides
Chlorophyll doesn't have any side effects, even if you were taking this supplement over a longer period. Only in very few cases, you could experience some digestive issues, but they're said not to be as major as with other supplements. 
Chlorophyll vs. chlorophyllin
With chlorophyll supplements, you may have the choice between pure chlorophyll extracted from plants and chlorophyllin. Chlorophyllin is often used as food colouring due to its intense green colour. The main difference between those two is that one is fat-soluble and the other is water-soluble. Chlorophyll would depend on fat to be broken down in your body whereas chlorophyllin can be dissolved in water. Chlorphyllin is semi-synthetic which derives from chlorophyll but contains sodium copper salts. That's what makes chlorophyllin water-soluble. As such, it's very easy to use and you'll get all the chlorophyll benefits.
https://www.pexels.com/photo/macro-photography-of-green-leaf-4064305/
Which one should you use?
When choosing between chlorella and chlorophyll you have to make a choice that suits your lifestyle the most. While chlorella is widely available as pills, many people don't like taking pills. Maybe you're already taking some supplements as pills and just don't want to take yet another one. Then chlorella powder might be a solution, but you'd have to add it to smoothies and shakes daily. Ultimately, chlorella doesn't contain as much chlorophyll to get all the chlorophyll benefits. 
Chlorophyll is extremely easy to use. You can use it as drops and just add it to a glass of water. The largest chlorophyll benefit can be seen in its taste since it's practically got none. It only changes the colour of your water and may look rather unpleasant. Other than that it can have a minty taste that will give your water a fresh kick. You can just sip it at any time you choose or also add it to smoothies. Last but not least, your body can absorb chlorophyll in its pure form extremely well.