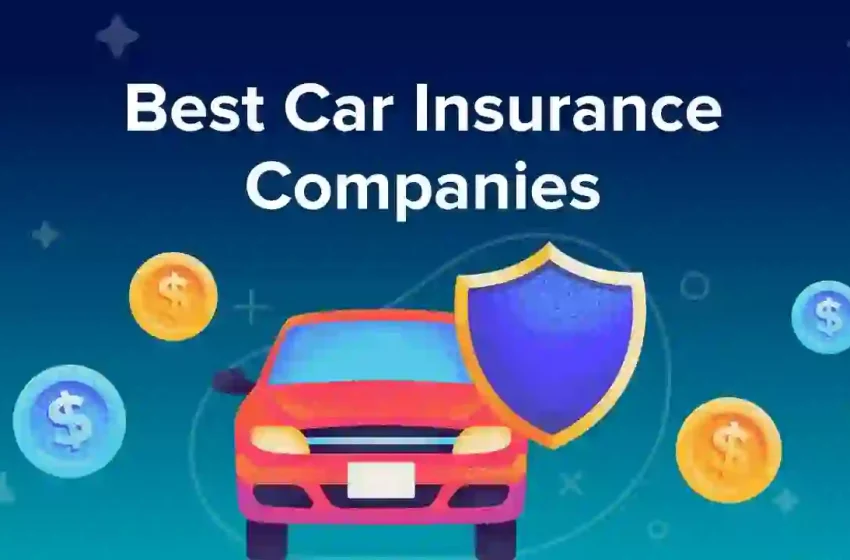 Choosing the Best Auto Insurance for Young Adults
Did one of your kids get their license? Congratulations!
You'll finally have another driver in the house to help run errands! Of course, having a young driver in your home also means adjusting your insurance policy.
Are you worried about your insurance premiums going up too much? Let us take away your worry. This short guide will explore how you can find the best insurance premiums without sacrificing coverages.
What's the secret to finding the best auto insurance for young adults? Read on to find out.
Quoting Cheap Insurance for Young Drivers
The secret to finding the best auto insurance for young adults is to shop around. Instead of going with the first quote you get, be prepared to get 5 to 10 separate quotes.
The quoting process will be different from one company to the next. You can expect to spend anywhere from 5 to 30 minutes getting each quote.
As you call different Insurance providers, they will want to know the young driver's basic identification information. They're also going to want to know your insurance details since the young driver will probably be on your policy.
If you have a good history of car insurance, without any lapses, you'll be in a great position. The longer your insurance history, the easier it'll be to find favorable rates. You might even qualify for special discounts when adding a young driver to your existing policy.
Establish a History of Coverage
Are you looking to start a new policy for young drivers separate from your coverages? Instead of calling to get the quotes yourself, the young driver you want to insure will need to be with you.
Insurance agents have to abide by special privacy laws, and they have to talk to the person they're creating a quote for. Having a young driver start their policy might not be the best financial choice.
Since young drivers won't have any insurance history, their premiums will be very high. Instead, it'd be better to establish a record of coverage. Young drivers can establish coverage history by becoming named insured on your policy.
Insurance Broker vs. Insurance Company
Should you go directly to an insurance company or deal with an insurance broker? The truth is that both options are great to explore.
There are car insurance agents who work for brokerages and those who deal with one company. An insurance company will give you direct access to its pricing structure. You'll only get quotes for their insurance products, and you'll get to learn about all of the exceptional customer discounts.
An insurance broker is going to take a more broad approach. Instead of just having access to one company, an insurance broker deals with multiple companies. They'll be able to shop your policy around with various insurance providers so that you can find the best rate.
Choose the Proper Coverage Limits
The price of a young driver's insurance policy will change quite a bit depending on their coverage limits. Avoid the temptation to choose low coverage limits since this will only put you in the wrong position if an accident occurs.
Instead, you'll want to find a nice middle-ground for policy limits. You don't need to choose the highest coverage limits, but you don't need to go to the bottom of the barrel, either.
Your state might have a mandatory limit set for liability coverages depending on where you live. Find out the state requirement, and then ask an insurance agent for their opinion. Suppose you're dealing with a reputable insurance company. In that case, they will tell you the truth about what type of coverage you need.
Setting bodily injury liability limits at 100,000/300,000 is often the right way. Considering the millions of car crash injuries every year, high coverage limits make sense. Liability coverages help protect assets in the event of an accident.
For instance, if the young driver is at fault in an accident, their liability coverage can help pay for the other person's damages. Instead of the other driver suing for medical bills, the insurance policy will be able to kick in.
There are also property liability coverage limits to consider and bodily injury liability. Property liability is the coverage that will pay for the other driver's physical damage. Talk to your insurance agent about what liability coverages the young driver in your life should be carrying.
Adjust the Deductible
Another way to change the price of a young driver's policy is by adjusting the deductible. The deductible is the policyholder's amount to pay out of pocket before the coverages can work.
For instance, let's say that you have collision coverage with a $500 deductible. If you were in a collision, you would first have to pay $500 before the policy activates. After spending the $500 amount, the insurance would cover the rest of the bill to repair your car.
Typically, $500 is an intelligent deductible amount. If an accident takes place, the $500 price point is something that can reasonably be obtained.
When getting insurance quotes, have them provide you with quotes using different deductibles. Find out how much it'll be for a $100 deductible compared to a $1,000 deductible.
Before making your final decision, make sure that you'll be able to pay the deductible price out of pocket. You don't want to choose a $1,000 deductible if you can't meet it. However, if you're the type of person who has $1,000 ready to go, the savings opportunity can be great!
Find the Best Auto Insurance for Young Adults
Finding the best auto insurance for young adults means finding the right provider. Set aside an entire day to look for the perfect insurance policy. Plan on spending a few hours calling different companies, and don't forget to play with the deductible.
Have the insurance companies quote different coverage limits and deductibles. Remember to have the young driver available for the quoting process if they'll be starting their policy. For more ways to head down the right road, look around the rest of our website.