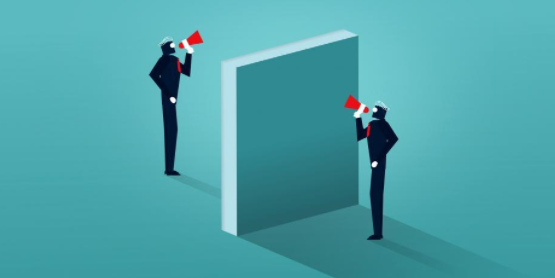 Effective Ways to Avoid Communication Breakdown
Communication is crucial in all aspects of our lives; we use it daily. But with the different styles of communication and other factors goes together with miscommunication. It hosts various issues, may it be at home, work, or business. You need strong communication skills to avoid communication breakdowns.
Sometimes, you might feel it is difficult to pass the communication barriers. Don't worry; we are here to help. There are effective ways you can do to avoid communication breakdown, especially when you are dealing with stressful conversations from business calls.
Create a Communication Process
In business communication, it is crucial to have a communication process. Have you noticed why call center agents have scripts? It is an essential document that tells your customer service agents how, where, and when to communicate, whether with team members, managers, or clients.
Teams without a detailed communication process often experience misunderstanding and confusion. Callers may end clueless or overwhelmed with the information. That's why it is important to create a communication process.
Practice Active Listening
This tip may sound simple and easy. However, you are surprised that not all people can do this well. Sometimes, conversations go awry because people listen to respond. You can be too focused on your opinion without listening to the person's concern.
This type of communication breakdown often happens in a call center when agents respond to end the call early or depend on their script, rather than listening to the concern and helping the caller solve the problem. If you do not understand the situation of the caller, it leads to a conversation fraught with misunderstandings.  
Active listening is essential in communication to avoid miscommunication. Moreover, if you do not understand the caller's point, do not be afraid to ask them to repeat their question or inquiry. 
Have Clarity Before Speaking
Handling business calls can be overwhelming. You might have a lot of things to say, but the thoughts are stuck in your head. In situations like this, you have the urge to speak what's on your mind. 
Before you try to speak, you have to clear your thoughts to deliver the message you hope to convey. It is best to arrange your thoughts before you verbalize them to communicate clearly and effectively.
If you are doing thought cramming, you risk overloading the people you are talking to with too much information. Over information might confuse your customers.
Moreover, do not hesitate to let the other person clarify what they said. If you do not understand the other person is trying to say, do not hesitate to ask questions or let them repeat it. This reduces the chance of message distortion and clear up any misunderstandings that could occur during your conversation. 
Leave Emotions Behind During Conversations
When having a serious talk about work or business, it is best to leave your emotions behind. Communication involves a lot of perception exchange, and sometimes you might oppose positions. At times when your opinions are opposed, you need to be more open.
It is important to find common ground to consider the other party's perception. If you let your emotions go in the way, it might lead to a heated conversation. This is important to note for customer service agents. Agents deal with different types of customers every day, and some are extremely rude when angry. Thus, do not make conversations emotion-driven.
Emotion-driven conversations have a negative impact. If you become emotional or hostile through your facial expression and body language, it might cause misunderstandings. Keep your emotions in check, maintain eye contact, and adopt a relaxed tone when talking with others.
Moreover, if you do not control your emotions, you tend to blurt out hurtful words. Stay professional by leaving your emotion when having serious conversations.
Be Attentive with Body Language and Tone
Most people focus more on verbal communication that they tend to forget about the non-vorbal cues (body language and voice tone). These things are equally important as how you deliver your verbal cues.
If you are hostile or emotional through facial expressions or body language, the other person may misunderstood you. When talking, try to maintain eye contact, adopt a relaxed tone, and keep your emotions in check. This is quite crucial especially for call center agents who deals with irate customers. 
Be Confident
People who lack confidence struggles to become strong communicator. If you let the audience show you lack confidence, they will question your opinions. It is essential to deliver messages, especially instructions, with confidence.
Do not hide. Several people would help you improve your skills. Moreover, it is best to practice communicating with different types of people. 
If you are heaving a hard time communicating, consider strategies to improve your communication skills. You can also ask your teammates to critique and make a feedback on your communication style. 
Don't worry, effective communication requires a lot of practice.
Use the Right Communication Channels
People prefer to have online messaging or phone calls, while emails are relevant for businesses. The convenience of these applications and emails also equates to a communication barrier. You can easily misconstrue the sender's tone or message.
That's why if you can have a face-to-face conversation, it is best to grab the opportunity. Your body cues and voice tone can convey your point more clearly.
Whichever communication channel you think is right for your business contact center, use it. Do not limit your communication channel to one. What's important is you ensure that no important message is missed.
Final Takeaway
Several things can lead to communication breakdown. You need to have absolute control over the process to ensure messages are delivered and conveyed well. 
Becoming a strong and effective communicator is quite challenging. It takes most of your time to practice. Using these strategies helps you and your team communicate better in your customer and team relationships over time.
Remember, a strong and effective communicator does not happen over time. It needs a lot of time and practice.
Also read Top Questions to Ask an Attorney When You're Meeting