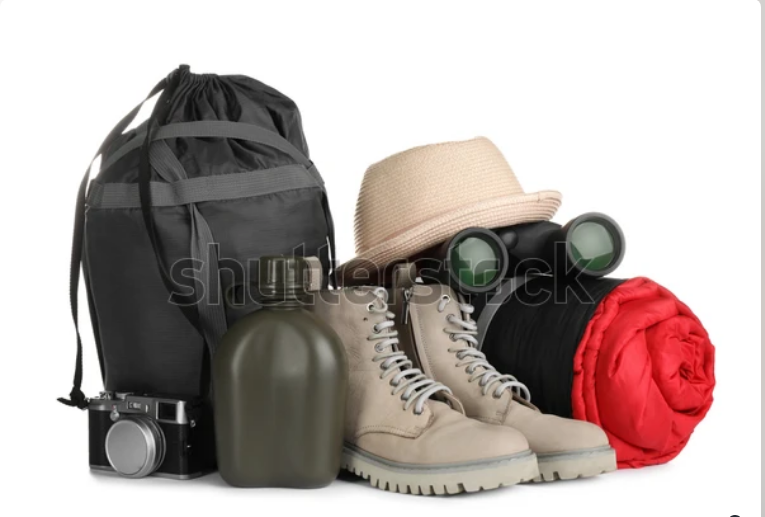 Essential camping equipment for a solo camping
Camping attracts people because the idea of sleeping under the stars and waking up to the soft call of distant birds is exciting. Solo camping is becoming very popular because it is a life-changing experience. People like to spend some time away from the hustle and bustle of their busy lives. Solo camping allows them to make all decisions and spend their time however they want without adjusting to anyone. Proper camping equipment enables campers to make their camping trip a memorable experience. Well prepared camping trip combined with cautious travelling makes the camper make the most of solo camping.
Essential gear for a solo camping
Tent
A tent is essential for camping trips to keep people warm and dry during the night. A one-person tent may turn out to be very small, and it is best to pack a two-person tent to have extra space inside the tent. It helps keep all the camping gear saely inside the tent.
Sleeping bag
A sleeping bag ensures warmth and comfort while sleeping. If the temperature drops suddenly at night, the sleeping bag helps stay warm. It protects the person from annoying insects and helps them sleep well. The ground may be wet in some situations, and a sleeping bag is necessary to stay dry and warm.
Food and drinks
Hydration is vital while camping, and it is good to carry water bottles. Streams and ponds give clear water safe to drink, but not all places have lakes, ponds, or rivers. Campers should carry food that is easy to cook and needs minimum time for cooking.
Pots, pans, cutlery
Campers must have pots, pans, and cutlery to prepare food. Pots help boil water, and pans are used for cooking food. A plate is helpful to cover the pots and pans. Cookware must be lightweight and better heat conductive to cook food quickly.
Stove
A stove allows campers to cook food or boil water. A warm meal at night or a steamy cup of coffee in the morning makes campers relax and enjoy nature. A stove that is lightweight and easy to use makes cooking easy for a solo camper.
First aid kit
Campers can get wounded by falling or getting cut by sharp objects. A first aid kit helps to dress the wounds and prevent infections. Every camper must carry first aid kits with bandages, antiseptic wipes, and pain-relieving gel.
Multitool knife
A multitool knife provides the camper with several tools in a single, convenient, and light package. The most significant benefit is that all tools remain together and prevent the loss of any single instrument. The knife and tools help one be self-sufficient and handle any challenging situation.
Torchlight
Camping places do not have electricity. Flashlights assist the camper in lightening up the tent and signalling for help if necessary. They make the camping trip safer and act as a reliable light source after sunset. Lightweight torchlights with a high beam are ideal for campers.
Maps and compass
Maps and compasses are crucial even when a camper has a stand-alone GPS device or a smartphone with GPS technology. The device's battery may run down in a day, and a compass and map help in such situations. A map enables people to avoid straying into steep slopes and terrain traps.
The right camping equipment enables campers to have a safe camping trip. A solo trip boosts self-confidence and self-awareness. It is not an easy task, but in the end, it gives a feeling of freedom and accomplishment and makes campers feel proud of their experience.