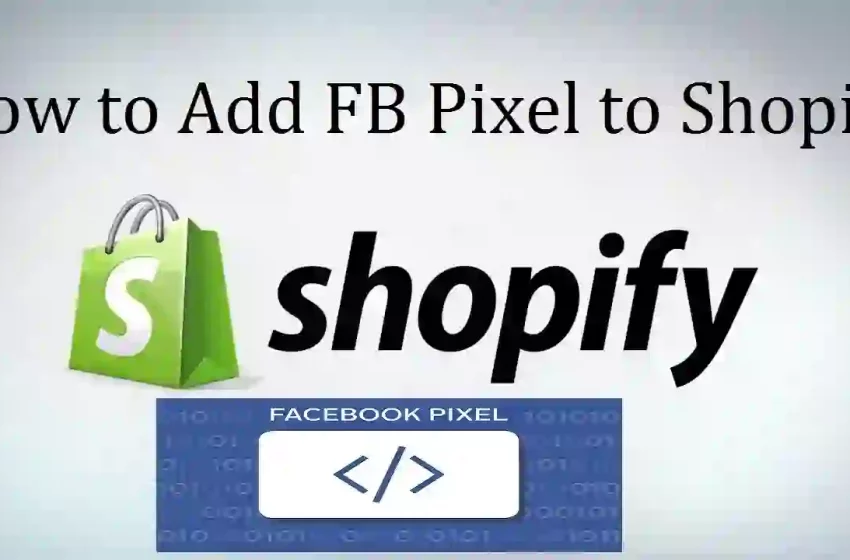 Everything You Must Know About Adding Facebook Pixel To Shopify
To make use of Facebook ads, you'll want to add a Facebook pixel to your Shopify store. Facebook is one of the most popular social media platforms for product discovery. To connect your shopify store to Facebook, go to your Facebook Ads Manager. Under the Facebook Pixel section, enter the Pixel ID you received from Facebook. Then, click Save and you're all set! Just follow the steps outlined in the video below to get started.
How To Add Facebook Pixel To Shopify?
Once you've added the Pixel to your Shopify store, you can track your Facebook Ads and get data on conversions for each ad. Once your Shopify store is connected to Facebook, you can find the Pixel on the Admin Page under Sales Channels, Data sharing settings, and Marketing. In your Shopify store, navigate to Settings, Data Sources, Pixels, and Facebook Business Manager. Afterward, click "Add Facebook Pixel" to connect it to your Facebook Business Manager. After you've done that, your Shopify store will have a Facebook Pixel tracking feature.
First, go to the Facebook Business Suite and click on "Events Manager". Then, choose "Web" as the data source. Paste the Facebook pixel code into the relevant section on your Shopify store. Once you've pasted it, you can test it by loading a page on Facebook. If everything goes well, you're ready to begin measuring the impact of Facebook advertising on your store's traffic.
A Facebook Pixel lets you track visitor actions on your website. It can track previous customers and visitors who clicked on an ad but didn't complete the transaction. It also helps you understand which goods are attracting attention on your site. Facebook Business Manager lets you gather customer data, including the frequency of clicks, location, and ad types. Adding Facebook Pixel To Shopify is not so complicated, just follow some steps and add quickly.
Pixel ID On Your Shopify Store
Once you've added the Facebook Pixel to your Shopify store, you'll need to check whether it is active. You can check for it under Settings and in Checkout. If you're unsure, you can simply delete it. Then, check whether you're getting any error messages. You'll need to update your Facebook Pixel ID before you can continue.
To manage your Facebook pixel, you'll need to sign in to Facebook Ads Manager. Then, copy your Pixel ID from the Events Manager and paste it into the Facebook Pixel section. Wait a few minutes and the pixel should turn green. If it's working correctly, you can also check its performance by using Facebook Ads Manager. It's a great way to get more traffic and convert more customers.
A Facebook pixel will send data about website visitors to Facebook for more targeted ads. Using this feature will allow you to retarget your website visitors and increase your Shopify store's sales. A Facebook pixel is an easy addition to your Shopify store. Once you've added a Facebook pixel to your store, you'll be on your way to tracking the activities of your visitors on Facebook.
This popular tool is used to track visitor behavior on your website. It can be used by agencies and individuals. Once integrated into your store, it provides you with valuable analytics on your sales and website traffic. Moreover, it makes it easier to target customers and increase conversion rates. If you want to take advantage of this powerful tool. Once connected, you can view and manage the pixels. After connecting the pixel, you can track visitors' behavior, including page types and conversion rates.
Wrapping It Up
Once you've installed the pixel on your store, you can start tracking visitor data. Facebook can see which visitors have made purchases from your store. It can track abandoned carts and segment them by buying intent. In addition, it can track which products your customers have bought after seeing the ads you've placed on Facebook. The Facebook Pixel is not available for every store, but if yours is using Facebook ads, it's important to install the pixel.