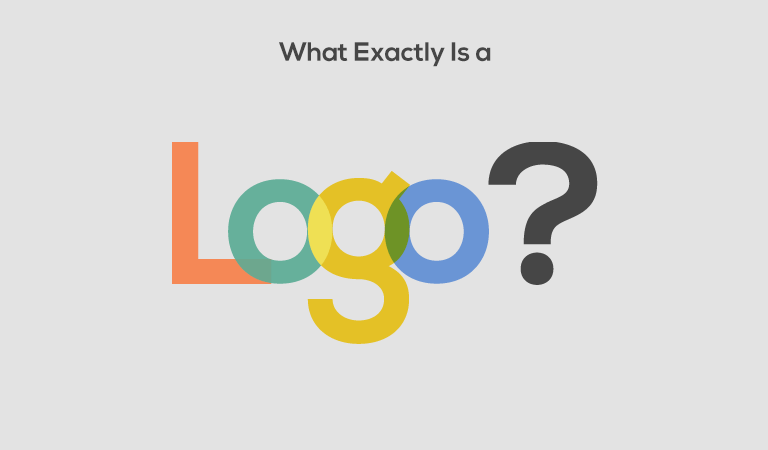 Five Reasons Why a Logo is Important
Every business owner wants their firm to stand out from the competition and earn handsomely. To achieve an outstanding milestone in this competitive industry, you must be one step ahead of your competition. A company's attractivvee logo may have a big influence on the market and attract new clients.
Logos serve as an important part of a company's identification and serve as a reflection of its brand. Every design aspect, such as color, typeface, and form, speaks to the company's personality uniquely. The goal of personal logo design is to express to the public the brand's worth and individuality. When it comes to designing your logo, smart use of each element may offer the best results.. Investing in a solid logo now will provide surprise positive rewards in the future.
The logo is usually a prominent aspect of starting a business, whether it's online or offline. Using the services of a logo design business to create a modern style and appealing identification for your organization is a great idea.
What is Logo
To put it simply, logos are images, phrases, forms, or a mix of the three that reflect the name and purpose of a company. While a logo is generally regarded as an indicator of an organization's identity, it is more than that. It also conveys a company's narrative by delivering your brand message if it's well-designed. In a method that aids in the formation of an emotional bond with your target audience. The idea of a logo has been around for thousands of years. Take a look at early human cave drawings and the symbols they used for basic communication. Modern logos may have a distinct style and feel, the primary goal remains the same: recognition.
It's critical to establish your company's credibility if you want to attract long-term customers. There is no true business without a respectable logo, so while a logo may be a minor feature of your company's day-to-day activities, it is nevertheless vital. In today's world, potential clients are well-informed about what they want, thus having a visible logo can help you depict yourself as a dependable and trustworthy company.
You may use a logo to help you build brand loyalty.
No matter how old or new your firm is, brand loyalty is always a concern. Many factors influence brand loyalty; nonetheless, the logo is an important aspect that might influence your company's identification.
When a person comes to your website, the first thing they will see is your logo. If you can wow the consumer on the first try, you've done half the job of converting them into regular customers. It's the finest way to gain the confidence of people who can help you make a lot of money in your business. It's a human proclivity that if individuals form a favorable relationship with a firm, they will almost certainly buy more things from them in the future.
To stand out from the competition, you may use a logo.
To succeed in today's competitive market, you need to stand out from your competition. And a well-designed logo may help you easily outperform your competition in this area.
A logo designed by a professional designer from a logo design firm like Designhill may offer your company a distinct identity by combining forms, fonts, and colors in a way that is specific to your organization. For example, if a firm has a distinctive and original logo design, it will undoubtedly stand out in the market and attract particular attention from customers, which is the ultimate purpose of corporate branding.
Your business will not develop until you capture clients' attention. Having something unique to offer sets you apart from the competition and proves that you are one step ahead of them. As a result, you'll have more opportunities to grow your company.
Your logo communicates your brand's message.
In addition to colors, fonts, and other features, the logo must convey a meaningful message. You should create a logo that makes the buyer pause and consider the logo for a few seconds. They have to get some meaning from the design. You may show them the business value or objective in a visual format without saying anything. Having a well-designed logo allows you to showcase the professionalism of your organization. Even whether you have a business experience or a tale to tell.
This is something that each company should take in mind when creating a custom logo design. A logo is the easiest method to introduce your organization to clients and convey a statement from your firm.
Logos are useful for promoting businesses.
Every business, either digital or not, needs a sound marketing strategy. You must present your product and service in the best possible light to attract customers. If you're targeting these platforms, a unique logo design is critical to your marketing effort. Wherever your brand's name appears, the logo will appear next to it. When creating a logo for marketing reasons, keep in mind that it should be distinctive and long-lasting. Customers may recall a distinctively designed brand even after years. Because marketing is the most effective approach for increasing sales, every successful company has invested heavily in it. A logo design firm's emblems are a terrific method to amaze consumers with creative designs. As a result, you may utilize your logo as a marketing strategy to increase your internet visibility.
Establishes Consistency
To make an impression, your company's brand should be rubber-stamped everywhere. Consistency is essential for ensuring that your organization is correctly and accurately portrayed, no matter where it appears. Consistency is important for keeping your business current, building a reputation, and communicating your message. As the face of your company, you must make a good first impression, or customers will look elsewhere. Learning how to develop a logo should be your first step since creating an eye-catching design will get your audience's attention.  At Designhill Logo Maker, you can construct your logo using their logo creator, which allows you to add your adjustments such as color, fonts, and shapes.
click here for more information