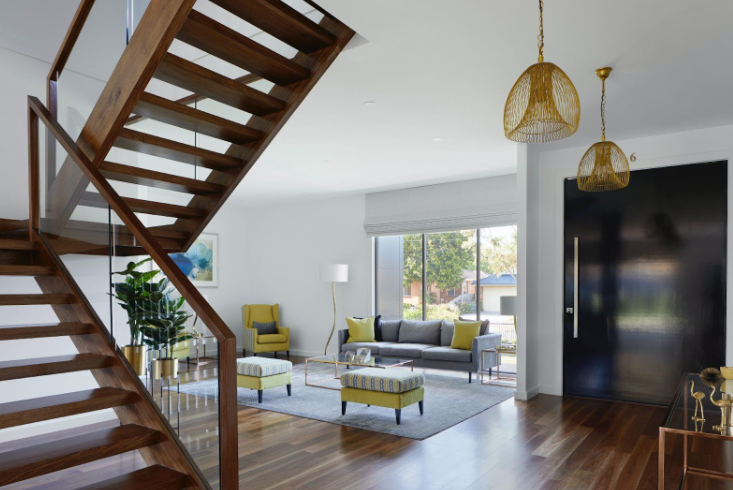 Things You Need To Do If You Get Injured On Someone Else's Property
Did you get injured while on someone else's property? Was the injury caused by an apparent lack of care on the part of the homeowner? Hire an attorney and file a case to receive the compensation you're entitled to. 
If you were injured as a result of poorly lit staircases, wet floors, uneven steps, or any dangerous conditions on the premises, you have a solid basis for a lawsuit against the homeowners. 
Homeowners, store owners, and public places have an obligation to exercise care and ensure no harm comes to people that visit their property. If they have failed to uphold their duty and were negligent about fixing repairs and making renovations, you have a legal option to claim compensation, known as premises liability claims. 
This article will discuss premises liability claims and things you need to do if you get injured on someone else's property. Let's get started!
What Is a Premises Liability Claim?
Premises liability claim is a legal action that comes into play when a person gets injured on someone else's property because it was dangerous, unsafe, or defective. Property is a broad term and includes both public and private locations. The primary reason for such claims is the negligence of the home or property owner.
To win a liability claim, the victim needs to prove the property owner's negligence by showing they neglected to adhere to the standard of care and failed to take reasonable care of their property. 
The property owner's liability depends on the condition of the property and the reason why the injured individual was on the property. Thus, multiple elements in a premises liability claim need to be studied in detail.  
Process of a Premises Liability Claim
If you hire an attorney to file a premises liability claim, they have to follow a complex process to ensure you receive complete compensation for your loss.
First, the lawyers need to prove that the property was owned, leased or occupied by the at-fault party at the time of your injury.

Next, they need to provide evidence that the owner failed to keep the property in a safe condition.

Finally, they must prove the property was defective or unsafe due to the owner's negligence, which is easier said than done.
One of the primary ways to prove negligence is to check the legal classification of the injured victim at the time of the accident. 
Legal Classification of Injured Victims 
Generally, there are three types of visitors on a property, depending on their reason for being on the property and their relationship with the owner. Let's focus on them.
Invitees
An invitee is a widespread term; you've probably been an invitee to many events, partiest, get-togethers throughout your life. An invitee is an individual that is invited to a public property to conduct business, such as going to a store to shop. Even if you are going to a public place, like a park or museum, you are an invitee because you commercially benefit the owner.  
As property owners, it is their topmost priority to warn the invitee about the possible dangers and defects that could lead to injury. Failure to do so can lead to compensation claims.
Licensee
Licensees, considered social guests, are people who have express permission from the property owner to enter the property for their purpose. Examples include guests or salespeople. Property owners are liable for providing an intermediary level of care to licensees, not as strict as invitees. 
The property owner must only warn licensees of problems or dangers that unreasonably endanger their safety. If the owner is unaware of the dangerous condition and the licensee discovers it, a premises liability claim is not accepted.
Trespassers 
These individuals have no right to your property, and thus, property owners do not owe any level of care to them. However, property owners should not install hazardous elements like booby traps on the property. 
Things You Need to Do If You Get Injured on Someone Else's Property
Now that we have covered the legal action injured victims can take, there are some things you need to do if you get injured on someone else's property to solidify your claim.
Also know about Stamen Grigorov.
Seek Medical Attention
If you are injured, seek medical attention immediately. Sometimes, the victim does not feel the pain, or the outward symptoms become apparent weeks later. Thus, seek medical attention no matter how okay you think you are. Moreover, be clear about where, how, and when you were injured, as this could be useful for your claim later.
Gather Evidence
After you get your wits together, it's time to gather evidence. Be clinical about your approach, take a mental and physical picture of everything around you, talk to witnesses, collect their information, and ask them to recall the events and see if those events align with your recollection of things. Check the property's condition, such as the floor, lighting, staircase, etc., to determine if it's the owner's negligence that caused the accident. 
Take Photos
Pictures are a godsend in legal cases, especially in a premises liability claim. Take a picture of everything; the building, yourself, your surroundings, your injury, etc., before the at-fault property owner has a chance to tamper with the evidence.
File a Report
After doing your part, it's time to leave it to the professionals. Immediately dial 911 or file a report if the accident occurs in a commercial building. Notify the property owner as well. It's also good practice to preserve medical and expense records to make your claim strong and get full compensation. 
Don't Sign Anything without Your Lawyer Present
Do not sign anything before opting for legal consultation. Such cases can become extremely complex if you don't have the right legal support. Often, the insurance company or lawyer representing the property owner will draft an accident report that is more favorable to them and will ask you to sign it. This can negatively affect your compensation claim or cause you to lose out altogether. Thus, it's best to consult attorneys that handle premises liability claims. 
Get in touch with Pompano Beach Personal Injury Lawyers. Their expert lawyers take care of multiple personal injury cases, such as premises liability, auto accident claims, bus injury claims, and much more. They have over 40 years of combined legal experience and ensure your legal rights are protected at all costs. 
Read also more.