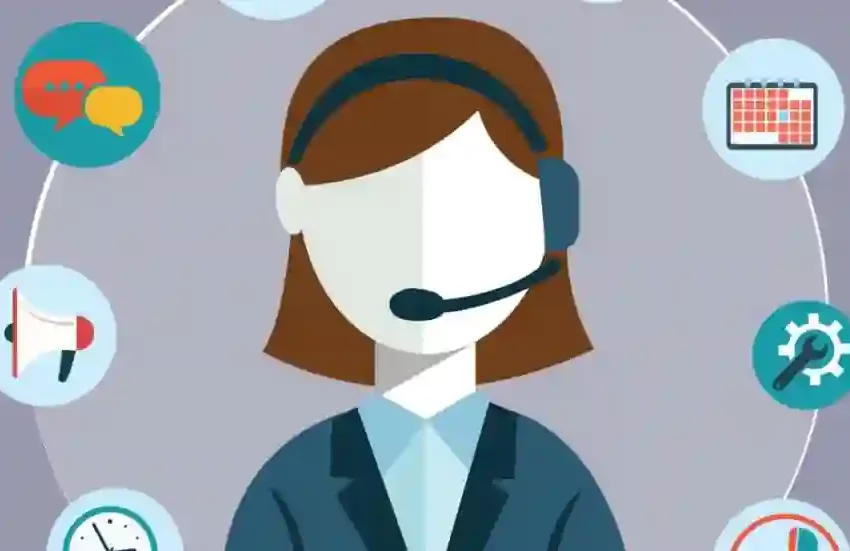 How to delight your customers while they are waiting for their order
Waiting time is one of the most frustrating aspects of a customer's experience and is a contributing factor in many instances of negative customer interactions.
Waiting periods affect all of us in some capacity, not only businesses that provide services to the general public on a vast scale but each and every one of us who provides services to another person at some point in our lives.
Each day we have to wait
Waiting is a multifaceted experience that may be found in every contact. When someone comes to your office expecting to be seen for an appointment; when a parent waits for his turn to speak to the teacher; while he waits for the room that is not yet available at the hotel to be delivered to him; while waiting for the dental appointment; in the cafeteria, while standing in line; or while waiting in the restaurant for them to call you to accompany you to the table, among many other situations.
There are many instances in which consumers have to wait, which presents a perfect opportunity to surprise them because very few people actually give any thought to how to make the experience more pleasurable. Because of this, whoever is responsible for it can be easily distinguished from the others.
The vast majority of them do not offer anything more than the normal television with a faulty signal and the outdated magazines that are located in the waiting areas. We are capable of doing far better.
How to shock someone while they are waiting
Creating a good waiting experience is largely a matter of ingenuity; with very little money and very few surprises, you can generate a tremendous influence on the people who are subjected to it. Keep in mind that being creative can ruin your budget.
Entertainment – Joe Vitale is quoted as saying, "You don't have to be in the entertainment business to make your business more entertaining." To be entertaining means to pay attention to a number of different stimuli that you might supply in order to make the time pass quickly.
Encourage participation; for example, while you're waiting for a show at Disney, they'll not only tell you stories and show you things happening around you, but they'll also let you interact with the objects surrounding you.
Sweets and other snacks can be a good justification for individuals to taste and share with those who accompany them, and while this does not apply to all businesses, it does apply to many, and in many circumstances, sweets or other types of snacks can be a suitable excuse for this.
For instance, while you are waiting to be seated at the Texas Roadhouse restaurant in Houston, the establishment provides peanuts that you are free to eat as much of as you like while you are there.
Games – No matter what form they take, games are always something that can capture the attention of both children and adults. As long as everyone is laughing and having a good time, time will fly by. Find a table to play on, some video games to indulge in, and other ways to pass the time, as in the Monterrey airport, for instance.
Decoration with a central theme – The same decoration can work wonders. The atmosphere is elevated to a higher level when there are rotating displays, historic or commemorative images, and tales to be told, and when the decoration is transformed into something amazing. Renew them at regular intervals.
Mandalas – Something as uncomplicated as sheets on which to paint mandalas may be both peaceful and disturbing.
Putting a customer on hold means accompanying each customer through the procedure while they are waiting. There are programs available for this purpose in which, after registering your name, the system will tell you which shift you are on, how much is left, and other relevant information.
You can send a text message or use whatsapp to receive a notification while you are out for a stroll, even if it isn't necessary for you to be physically present at the location.
There is yet another application that allows you to scan the QR code that is printed on the paper of your turn. This application not only keeps you updated on how your turn is progressing but also allows you to play the game without leaving the application itself.
Online – Even idle time spent at the computer can be turned into useful work. For instance, when you are sending the information, file transfer services may offer you the latest news, photographs, or projects in addition to other intriguing stuff.
Telephone – The telephone is an additional point of contact where you should try to reduce the wait time. Some ideas that could be put into action include providing amusing facts, informing callers about significant historical events that occurred on a given day, telling jokes, or even providing the opportunity to select the type of music that plays in the background while they answer their calls (for example, "Press 1 for Rock, 2 for Salsa, or 3 for Instrumental").
Think about the children – waiting is tedious, but waiting with a child who is six years old and has nothing to do is a brave act. Think about it. Consider activities that will keep the children entertained, and ensure that there is high-speed internet that is both operational and easily available. They are going to adore it.
It's about how people spend their time.
Time is the most precious resource we have, and its absence is the most painful experience for us. Having something to do reduces the sensation that we are squandering important moments of our lives and has the potential to become not only amusing but also useful and even informative.
Never undervalue the significance of keeping your clients waiting in creating experiences that will stick with them forever. Develop original solutions to make it a more enjoyable and memorable experience.