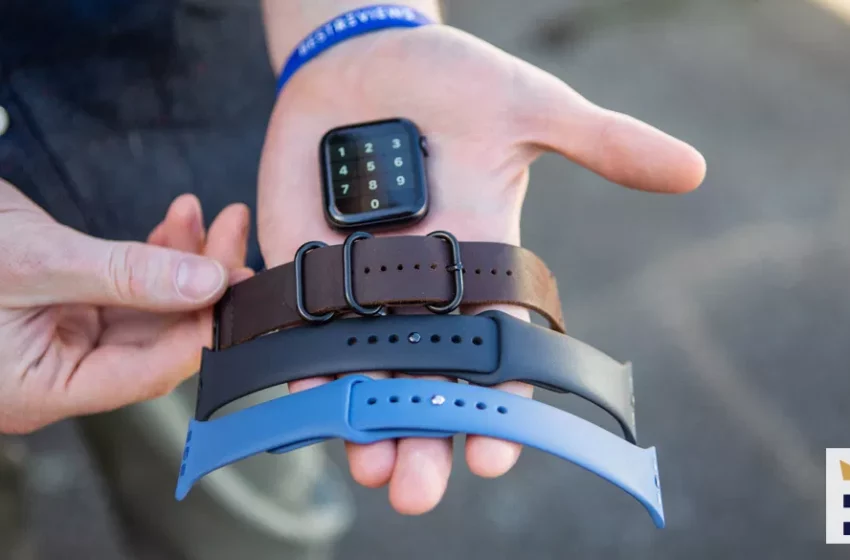 Luxury Apple Watch Straps – Why is the price so high?
Since they are frequently the official first-party straps that Apple creates especially for the most recent model of the watch, Apple Watch straps are quite expensive. Other companies sell luxury apple watch straps that cost more. The use of more expensive materials or the branding of high-end designers is frequently linked to price increases. Here we can see some of the commonly used Apple watch straps.
Nylon/ Fabric
It is relatively simple to create nylon, a durable synthetic fabric similar to polyester. Cheap nylon Apple Watch bands are available in a variety of patterns and colours. Although nylon Apple Watch bands are thin, smooth, and silky, they are sadly not damage-proof. Soon after utilising the band, you could encounter some ladders and fluff without realising how it happened. Since nylon is also water absorbent, wearing one in the summer is not a smart idea because it will rapidly become smelly and wet.
Silicone
Silicone is a synthetic substance that is elastic and has great weathering and chemical resistance. It is typically used in outdoor and sealing applications. The Solo Loop, which is comprised of liquid silicone rubber, was a brand-new watch strap introduced by Apple last year along with the Series 6. The Solo Loop is flexible and does not require buckles or clasps, in contrast to other Apple Watch bands. You can pull or bend it without fear of breaking it.
The smooth surface of silicone  luxury apple watch strap makes them easy to wear. The fashion elite will not, however, wear them because they are not as appealing as leather or gold watch bands. It's fantastic news for athletes that silicone is sweat- and swim-proof. Regrettably, it needs to be cleaned frequently because it attracts a lot of dust compared to other materials.
Carbon Fiber
Carbon fibre is an incredibly versatile material that is lighter than aluminium and more durable than iron and steel. It is increasingly prevalent in various industries, from autos and spaceships to medical equipment.
However, due to the difficulty in working with the material, carbon fibre watch bands are rarely encountered. Cutting just one band requires a lot of time due to the precision of the machining process. But because so many people adore the way carbon fibre looks, it is challenging for producers to ignore it. They opted to create watch bands out of leather or nylon with a carbon fibre look or finish rather than from the hard material.
Leather
In the traditional watch industry, leather bands are most frequently used. Given its comfort and high calibre, the material continues to have a dominant position in the smartwatch market. Without a doubt, leather is skin-friendly because it is made from goats, cattle, and other animal skins. The exquisite yet understated design of leather Apple Watch bands makes them suitable for both formal and informal outfits.
Wrapping Up
There are benefits and drawbacks to each Apple Watch band material. Use my advice to pick the best band for you if you're having trouble making a decision. Last but not least, it's simple to switch straps based on the situation or your mood.