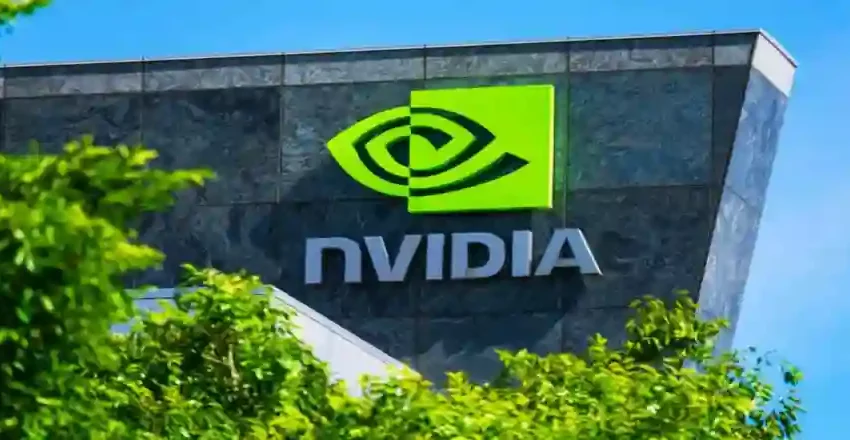 Nvidia Shares Spike As The Use & Demand For AI Components Increases
Nvidia stock spiked by 26% after increased earnings driven by the demand for its AI chips beat expectations.
Nvidia reported April quarter adjusted earnings per share of $1.09, compared with Wall Street's consensus estimate of 92 cents. Total revenue was $7.2 billion which was above expectations from analysts of $6.5 billion. For the same period, gaming revenue declined by 38% from a year ago, but sales for its data center segment, thanks to increased demand from AI rose by 14%.
The company provided a revenue forecast for the July quarter, which was also way above expectations, citing the increased demand for the chips it produces for artificial intelligence applications.
For the current quarter, Nvidia gave an average revenue forecast of $11 billion, well above the analyst consensus of $7.2 billion.
Nvidia's automotive division, including chips and software to develop self-driving cars, grew 114% year over year but remains comparatively small at under $300 million in sales for the quarter.
Net income for the quarter was $2.04 billion, or 82 cents a share, compared with $1.62 billion, or 64 cents for the period, and its overall sales fell 13% from $8.29 billion a year ago.
Prior to the after-hours surge, Nvidia stock has appreciated by 109% from 2023, mostly driven by optimism stemming from the company's leading position in the market for artificial intelligence chips.
Nvidia is a leading maker of chips used for video games, artificial intelligence, and cloud computing applications inside PC and server hardware.
"The computer industry is going through two simultaneous transitions—accelerated computing and generative AI,"  Nvidia CEO Jensen Huang said in the press release. "Our entire data center family of products—H100, Grace CPU, Grace Hopper Superchip, NVLink, Quantum 400 InfiniBand, and BlueField-3 DPU—is in production. We are significantly increasing our supply to meet surging demand for them."
Nvidia's chips have high exposure to generative AI, which has been trending this year. The technology uses text, images, and videos in a brute-force manner to create content. Interest in this form of AI was sparked by OpenAI's release of ChatGPT late last year.
As ChatGPT moves on with its breakthrough on AI, Facebook parent company, Meta, wowed investors when despite the massive loss in the quest for Metaverse, the company's actual profit beat estimates, leading to a spike in Meta stock.
Nvidia's stock has been proving strong and was listed on the 10 stocks to watch out for by Simba Daily.
U.S. stocks increased on Friday as traders took in Federal Reserve Chairman Jerome Powell's speech from Jackson Hole as Wall Street attempted to recover from Thursday's decline.
75 points, or 0.2%, were added to the Dow Jones Industrial Average. The Nasdaq Composite increased by 0.3% and the S&P 500 increased by 0.2%.
As Powell spoke and stated that the central bank was prepared to raise rates further to battle inflation, stocks gave up some of their gains.
Central bankers and renowned financial analyst from around the world gather for the Jackson Hole Economic Symposium in Wyoming. Stocks dropped during the conference last year after Powell's aggressive address. In the forum, the chair spoke of "some pain" in the fight against inflation.
The event's official theme for this year is "structural shifts in the global economy."
"As always, investors will be parsing comments from Powell and others about the likely road ahead — mainly whether interest rates may remain at relatively high levels for an extended period of time, even if inflation continues to decline from current levels," said Zachary Hill, head of portfolio strategy at Horizon Investments.
Any market volatility brought on by Powell's remarks, which start Friday at 10:05 am ET, will, in the strategist's opinion, be mild.
"We expect volatility and position adjustments around events like Jackson Hole, but we broadly view the recent action across equities and fixed income as more of a healthy correction than a new trend," Hill said.
The S&P 500 and Nasdaq failed to hold an early gain fueled by good Nvidia earnings, and Wall Street is coming off a dismal session. The Dow experience