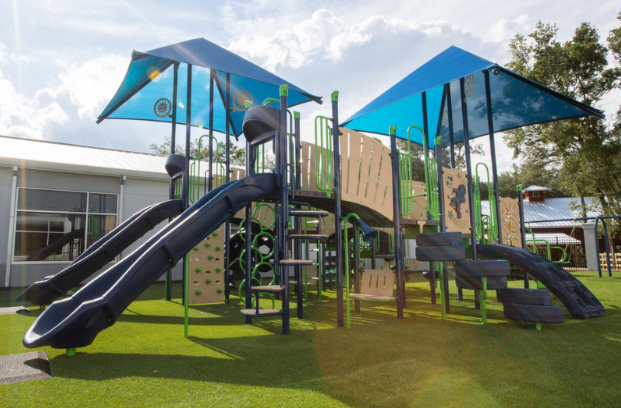 Outdoor Playground Equipment – A Superb Hangout Spot For Teenagers
When children reach a certain age, they begin to believe that they are too cool to play on standard playground equipment. The majority of youngsters simply want to relax and converse with their buddies, or they use the swings as a hangout spot.
One of the most beneficial things you can do for your community is to offer a safe environment for teenagers to gather in a public park. There are numerous pieces of outdoor playground equipment designed expressly for that purpose, and teenagers will not feel as if they are being treated like children while in the park.
You may now create a wonderful hangout spot for teenagers using any combination of benches and covered places. Most teenagers will want to be far enough away from the children and equipment but close enough to their guardians or siblings. They will hang out together if you establish a comfortable environment for them to do so.
Unique Outdoor Play Equipment 
When it comes to unique outdoor play equipment, you have a lot of alternatives, whether you want your playground to stand out from the crowd or merely draw more attention to it.
This can include themed items as well as equipment that does something no one has ever seen before. This type of equipment can quickly become the most popular feature of your park, driving people to prefer your playground over others.
A 4-way see-saw to a 3-story slide that you have to climb up a variety of different things to get to is an example of unique equipment. Everything is dependent on how you want your playground to look and what aspects you want to include.
Classic Playground Equipment
You'll want to make sure your playground contains enough new items to appeal to kids who have seen everything, as well as classic items that will bring back memories for older children and parents who visit your park. You can use the following famous pieces of outdoor play equipment:
This can provide your playground with enough old-school options to help parents and older children feel at ease. Because these products may feel brand new to some ages, you will span several decades and receive varying opinions from each.
Fortunately, vintage playground equipment never fails to impress. Anything that is popular with one generation will generally return at some point for another to "discover" all over again. The beautiful thing about playground equipment is that even if it appears outdated to one generation, children who have never seen or used it will assume it is a brand new toy.
The Most Popular Safety Equipment
While accidents can occur on practically any surface or piece of equipment, there are a few areas of a playground that parents value for their safety more than their "fun" value. This provides parents with the assurance that their children will not be at risk of injury or falling.
Low to The Ground Equipment
Any area of an outdoor playground equipment playground that is closer to the ground will always be a little safer than the rest. Consider the following:
non-structural elements on the ground floor
Structures with guardrails or other barriers to prevent children from falling.
Toddler equipment that allows for risk-free exploring.
Allowing these diverse items in your park can provide parents with peace of mind regarding their children's safety, allowing them to place their children on only the "safe" equipment.
 click here for more articles.