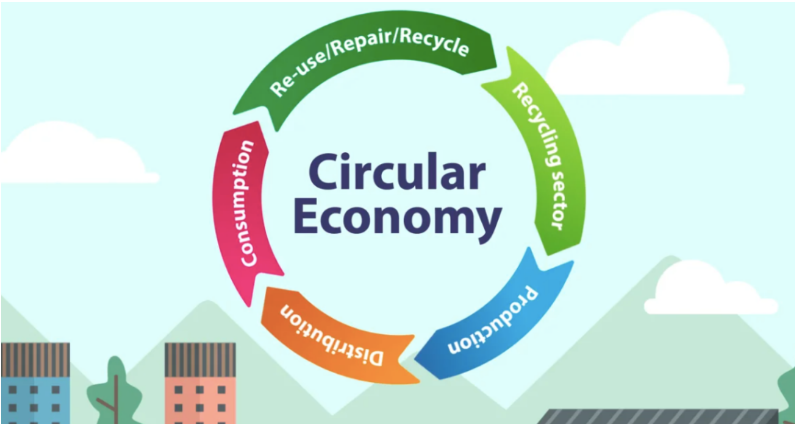 Sustainable Product Designs in 2022
In today's world, one can observe many companies taking a green initiative. They want to create products and designs that do not harm the environment. Environmentally conscious companies also use unique strategies to save energy and other resources. These methods allow companies to excel and stand out from their competition. Circular Economy, Six Sigma Techniques, etc., amongst other techniques that facilitate them to pursue such endeavours. This article will shed light on a few sustainable product design strategies to deploy in 2022 for companies. It will also shed light on the benefits of materials like wool. The Earth deserves the best use of its resources. Thus, humans should be sensitive towards their approaches in making profits today.
Sustainable Strategies
As mentioned earlier, companies opt for sustainable green initiatives today. Here's an outlook on some strategies that facilitate such endeavours.
1. Recyclable Materials – Firstly, brands opt for recyclable materials today. They opt for materials like wool, steel, paper, etc. These items allow professionals to recycle and reinvent used content. They also save money on buying fresh materials. However, this reason isn't why companies opt for such recyclable products. Recycling is a critical concept to pursue in today's fast-paced world. Individuals should begin recycling most of their products from early stages. By doing such activities, they can help reduce the adverse consequences faced.
2. Product Redesign – Secondly, companies also go for product redesign. They reinvent their brands with new mottos that tell people how environmentally conscious they are. By redesigning their products, companies provide services to individuals that do not harm the environment. This initiative comes with many benefits today. Individuals using such products can rest assured that they're not promoting harmful activities that destroy the sanctity of their surroundings.
3. Environment Audit – One can also observe many companies performing regular environment audits. These audits do not follow traditional norms. Professionals pursuing such endeavours ask themselves simple questions like "How much energy is being used in the production of this product?", "How to reduce such consumption", etc. Among other activities performed, an environmental audit gives complete clarity. It facilitates professionals at organizations to focus their resources better. They start looking for new techniques to reduce consumption and waste.
4. Rewarding Environmentally Conscious Behaviour – Finally, companies reward their employees for being environmentally conscious. They provide various incentives to such employees. This activity motivates all individuals in the organization to focus at all times. They have an objective of going green, and by following a few simple practices, companies pursue such endeavours easily.
Benefits of Recyclable Materials: Wool
As mentioned earlier, companies opt for materials like wool in today's scenario. Wool as a raw material provides many benefits for its users. One can observe various clothing brands using this material in their pursuits. Here are some benefits of wool.
1. Efficient – First and foremost, compared to cotton, wool uses 18% less energy to make 100 sweaters. It also uses 70% less water for pursuing the same endeavour. This statistic sheds light on how efficient organizations use their resources today.
2. Biodegradable – Secondly, wool as a material is 100% authentic and biodegradable. It does not have any plastic constituents. This fact assures individuals that they will not pollute the waters or the land.
3. Durable – Finally, wool as a material is highly durable. Authentic wool products last for over two decades if maintained well. They do not require high maintenance as well. Individuals can handle such materials with simple washes and use them regularly.
In conclusion, many companies opt for green strategies like Circular Economy, 3Rs, Six Sigma, etcs. These strategies allow organizations to stand out from their competition and excel in the industry. They go for product redesign and brand innovation in today's world. Thus, these strategies allow companies to go green and help promote sustainable development.