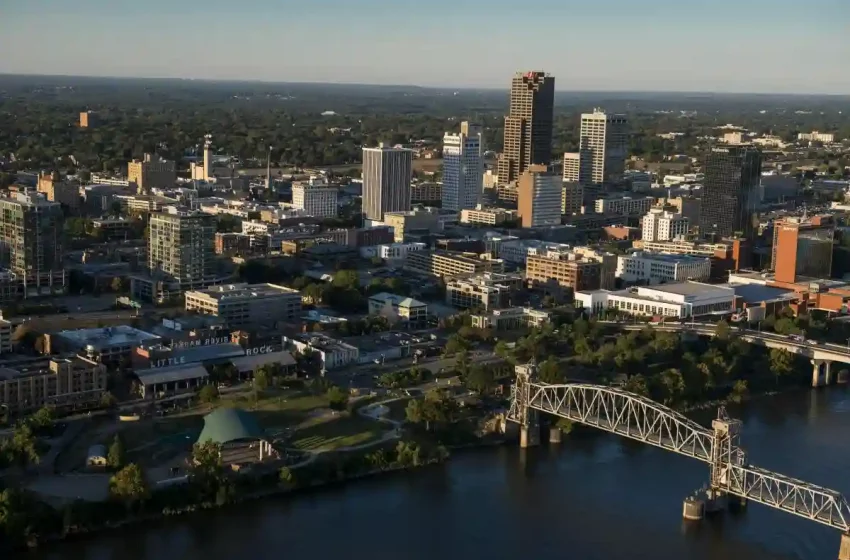 The Biggest Industries in Little Rock, Arkansas
If you are planning a move to Little Rock, Arkansas, you may have begun your research on houses or apartments, as well as job opportunities. As you begin to think about job options in your new city, you will want to have a solid understanding of the top industries in the area.
If you are aware of the biggest industries in the city, you will be able to target your job application better and have a better idea of what the climate is for job seekers and the types of jobs that will be available to you as you plan your move. Consider these top industries in Little Rock, Arkansas:
Manufacturing
Little Rock is in a convenient location for manufacturing and also has a highly skilled manufacturing workforce. This combined with low energy costs and tax exemptions for manufacturers makes manufacturing a huge industry in this city.
Just some of the manufacturers located in Little Rock include Caterpillar Inc., 3M, Georgia-Pacific Corporation, and Kimberly-Clark Corporation. There are many more manufacturers located in Little Rock, and if you are looking for a job in manufacturing, you will be in luck.
Healthcare
There are over ten hospitals in Little Rock, which makes it the healthcare headquarters of the state of Arkansas. There are also many other facilities related to healthcare in the city, including psychiatric facilities and drug rehabilitation facilities. 
A large number of people in Little Rock are employed in the healthcare industry, and Little Rock is also home to the state's only medical school: the University of Arkansas for Medical Sciences. So if you are looking for a job in healthcare, there will be a large variety of opportunities for you in Little Rock.   
Logistics and Distribution
Like manufacturing, the logistics and distribution industry benefit from Little Rock's central location, as well as an infrastructure that supports transportation. Transportation to Little Rock is available for logistics and distribution via highway, air, rail, and even water.
Some of the many logistics and distribution companies located in Little Rock include ABF Freight System, FedEx Corp, UPS, and Walmart. If you have experience in logistics and distribution, you will have no problem finding a job in Little Rock.
Financial Services and Technologies 
Another top industry in Little Rock is financial services and technologies. Stephens, Inc., which is the biggest private investment bank outside Wall Street, is located in Little Rock, and the city is also considered the origination site of FinTech.
Other financial institutions located in Little Rock include Centennial Bank, First Security Bank, and Simmons Back. If you were hoping to find a job in the financial services industry or FinTech specifically, you will have many options in Little Rock.
As you plan your move to Little Rock and begin to apply for jobs, consider where most of the jobs in your industry are located within the city and look for Little Rock houses for sale in the areas that are most convenient for your future commute. With the variety of industries in the city, you should have no trouble finding a job in Little Rock.