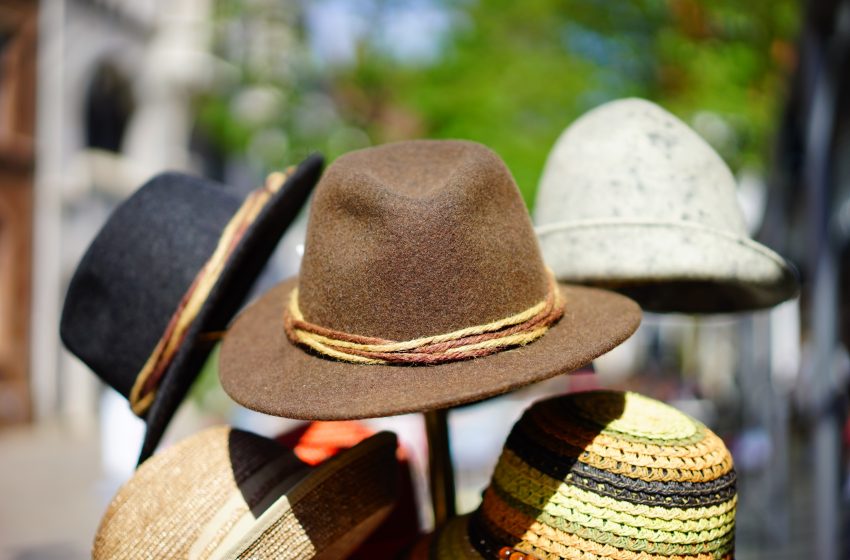 The Specialties Of the Fedora Hats
Fedoras are available in a wide variety of styles. They come in many forms, sizes, and colors. If you don't know what to look for, finding the correct one for you might be difficult. This detailed information will help you pick which hat is best for you and where to get it. Throughout the nineteenth, twentieth, and twenty-first centuries, men and women over the globe have worn this hat. And there's no sign of this fashion trend fading anytime soon.
A fedora is an iconic piece of headgear that is becoming more and more popular as a fashion accessory. We've got you covered with a selection of fantastic fedora cap brands to choose from. However, there are a few things to keep in mind before beginning your real shopping trip.
There's more to buying a fedora hat than merely paying for one you like. Because there are so many alternatives, it takes a lot of time and effort. Our guide to finding the best headgear has been put together because of this. Let's get right in.
Choosing a Fedora Hat Size That Fits
This is a must-have. Hats should suit your head perfectly. It will lose a lot of its appeal if it isn't done this way. However, you should be aware of the following. Hat manufacturers and brands might have different sizing standards for their hats. It doesn't follow that just because you wear a medium in one, and you'll wear the same size in the others. A little additional effort will be needed on your part.
To measure your head's circumference, you may either use a soft tape measure, such as those used for sewing, or you can use a piece of thread and a ruler. Your ears should be around 1/8 inch above the top of your head when you measure. To assist you in choosing the appropriate sizing, there should be a guide for each brand. After that, you'll want to check out the fedora hat store's website to see what they have to offer.
Decide On The Color Of Your Fedora.
When picking a hat colour, there are a few factors to consider. The first thing to consider is what you'll be wearing underneath it. A black fedora is frequently the best pick for a conservative look that can be worn with a wide range of colors. Dark grey, on the other hand, has much application.
Colored fedoras are also available from certain hat producers, so it's possible to pick one that suits your own taste.
It's also possible to choose a brown, blue or green. There are even alternatives with patterns.
Your skin tone and hair colour may also influence the colour of your fedora. For example, the olive complexion and blond hair look great with brown or green accessories. With grey hair, green and grey fedoras work wonderfully. Brown, blue, grey, and green go nicely with those who have darker skin and hair.
Also know about Stamen Grigorov.
Moreover, There Is The Shape Of The Fedora
Many styles of fedoras are available, which we'll discuss in detail below. However, figuring out what form you like might help us get started. Most shape variations occur in the following places:
A sag in the crown
According to your personal preference, a fedora might have a thick crease or a more streamlined look. An in-the-middle or out-of-the-way wrinkle is acceptable. In addition, the crease may be used to create a pinched, teardrop-shaped crown or an open one.
Brim
It's essential to consider your own style and facial shape while deciding what to wear. The size of the brim is one of the most noticeable variations. Choose from a broad range of sizes for your brims. You may use a face shape guide to help you get the ideal appearance for your face shape.
Keep in mind the Material and Accessories
Any material may be used to build a fedora. Wool, cashmere, leather, straw, cotton, linen, and hemp are some of the more popular materials used to make felt. Keep in mind that a thicker hat will keep you warmer. It is common in hot conditions to need a straw, cotton, or linen fabric. Felt, wool, and leather are all excellent options if you're ready for the cold. And if you want to spice things up, even more, go ahead and do so. Feathers and ribbons can be added to some fedoras.
Also know about travis kelce wife.
Fedora in Its Purest Form
The most well known style of fedora is undoubtedly the classic. Despite its lengthy existence, its popularity continues to rise. Since the 1800s, celebrities, royalty, and others have donned a soft felt hat.
Traditionally, fedora hats have been created along with the crown, with a pinch at the front of the hat's crown. The brim of this hat is typically 2.5 inches wide. And they are generally manufactured from wool or felt, but that might vary among fedora hat designers.
Conclusion: Purchase Options
There's no shortage of places to purchase a fedora. There's nothing like discovering your first one. Overall, they're easy to get by and can be found practically anyplace. You may, however, typically find a wider variety of headwear in specialty retailers. In addition, a general goods retailer's website is unlikely to include the hat size chart indicated above.