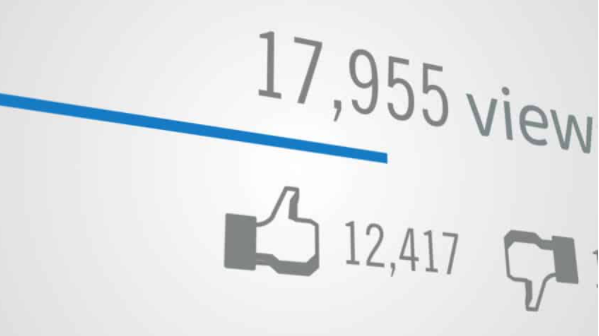 Tips and Tricks to get more views on YouTube (Free & Simple)
Introduction
YouTube has changed a lot since its launch. In addition to becoming the largest video-sharing social network in the world, now YouTube is also a platform for businesses and companies to exploit the possibilities in creating benefits for them. That is also the reason that YouTube promotion services with Ads Can Help to develop YouTube channels faster. 
There are also a lot of content creators using YouTube channels to create a source of money for themselves. YouTube is much more commercial now than it used to be. Now you can't just post a funny or interesting video and then it will get a lot of views.
So, if you have a quality, attractive video but still don't get the number of views you want, this article will help you how to get more views on YouTube. Stay tuned to find out. 
How does YouTube count a view?
How to calculate a YouTube view is very simple. Just one person watching your video for more than 30 seconds, counts as 1 view. Even if you watch your video, it still counts as a view, as long as you've watched the video for more than 30 seconds.
If a person watches your video more than once, YouTube will also count new views for the number of times that person rewatches it. However, if YouTube notices unusual behavior in the playback, these views will be removed. This is to reduce fraudulent activities to increase video views. 
Videos embedded on websites or shared on social media platforms also count as views. Similar, Views on your Livestream also count as views 
So to be able to get more views on YouTube, your video must be attractive enough for viewers to watch it for at least 30 seconds and your viewers are interested in your video and watch it again and again.
YouTube data is usually updated continuously for 1 to 2 days, if you do not see a change in your video views in 1 to 2 days, please report back to YouTube for support.
Trick to get more views on YouTube
Create engaging content
You can buy views simply because now there are many distributors with many services to help your video get more views. But do you know what helps you to earn views most sustainably? That is the content of your video. 
There are billions of different types of content on YouTube. You can refer to this content and then create your unique content. Make an impression in your content, so viewers will enjoy your video.
If not like the difference? You can create content that meets the needs of your audience. You simply track the needs of your viewers, what they want to see on YouTube, and then you create that content. A good example of this is the "How to…" videos. 
In general, you should do content that makes viewers feel attractive or content that viewers need. Then the simplest answer to the question: "How to get more views on YouTube?" is to focus on the content. 
Encourage viewers to subscribe to your channel
Surely many times you watch videos on YouTube and are encouraged to click subscribe to the channel from the video owner. Why do they insist on subscribing to their channel? Simply because they understand the value of their channel subscribers. Simple is you get more views on YouTube if your channel has a lot of subscribers. 
Imagine this, your channel has about 100,000 subscribers, so when you upload a video to YouTube, your video will appear on their YouTube suggestions. Since they've subscribed to your channel, YouTube will constantly suggest your newly uploaded videos. So you have introduced your video to 100,000 people who have subscribed to your channel, completely free.
You can do the same, remind viewers to subscribe to your channel at the beginning and end of each video. By the way, you can remind them to turn on the notification bell when they subscribe, so every time you post something new to YouTube, your channel subscribers will get a notification. 
Categorize videos by playlist 
Did you notice that famous YouTube channels all classify their videos into playlists? They don't do it just to look good, sometimes maybe just to look good, but more importantly, sorting by playlist will give your video more views than it looks. 
Do not believe it? So let me give you the metric, "top-performing brands on YouTube build and promote twice as many playlists as the bottom 25%." 
That's right, categorizing your videos by playlist can help you get more views for your videos. How? Simply, people are lazy. They go to your channel, click to watch a playlist, and the video in the playlist starts playing, and it automatically plays the next video in the playlist. Either they exist, or they continue to watch the video that just turned on automatically. And according to statistics, there will be a large number of viewers who will continue to watch about 2 to 3 more videos in the playlist, before encountering a certain video that makes them feel uninterested and exit. 
In addition, the division of content by playlist, will help YT understand what content on your channel is related to each other, and what content they relate to. From there, YT will suggest your videos if viewers watch content with related topics. 
Make End screens and Cards
Another way to navigate your audience, watching your other videos, is to use cards and video end screens. But to use this feature, you need to verify your YouTube account.
Assuming you've already verified your YouTube account, what tag and end screen should you use?
An end screen is a video you can add to the end of a video, often people use it to call viewers to action, like subscribing to a channel.
Cards are a tool that you can insert pop-ups into at any time in the video. Often content creators will use cards to direct viewers to another video, or playlist. Sometimes they use it to create a vote, creating a bit of debate and interaction. And through YouTube reports, you can track whether users are interested in a video's tag and ending.
Create a watermark
Use a watermark to insert into your video. Fortunately, YouTube has a tool for you to do this with all your videos, instead of having to add a watermark to each of your videos.
Use watermarks as a way of conveying your channel's brand identity to customers watching videos from your YouTube channel. It doesn't sound like much impact on views, but you have nothing to lose, add a watermark, it will have a lasting effect on your channel. 
Enable embedding for your video
Your video everything is perfect, attractive content, quality images. People see your video and want to share it on their Web or blog. And as mentioned above, your video views from a Website or blog are also counted by YouTube. This is why you should enable sharing of embedded links for your videos. 
When people share your video's embed link to their web or blog, your video has a chance to reach a new group of people and get a new amount of views. Just such a simple action will surprise you with the number of views you can earn. This is the simplest way how to increase views on YouTube.
Use social channels
Social networking is certainly not new, and if you are looking for ways to get more views for YouTube, you are sure that every article will talk about it. 
The reason is simple, it is a fast, simple, and effective way for you to advertise something. And just like with your video, if you want it to get more views, put it on social networks. This will be even more effective if your social media channels have a certain number of viewers and several active interactions. 
Cut the most engaging piece of your video and post it on the social media sites you have. So you've reached groups of people on social networks other than YouTube, and this group of people is very large. In addition to social media marketing, you can also use email marketing to increase efficiency. 
"Watch Time" analysis 
YouTube built its algorithm based on a very influential factor, which is "Watch Time". 
If a video is of poor quality, unattractive content will not be able to keep viewers watching the entire video. And conversely, a quality video with engaging content may not be able to keep viewers watching the entire video, but it will certainly have a longer viewing time. YouTube has built its video rating algorithm based on this factor.
Understandably, your videos have a high watch time, your videos will be appreciated by YouTube, and appear more on this platform. More people will watch your video, but your watch time is still high, then you have a quality video. Thus, your video will be continuously evaluated by YouTube through the duration of watching that video.
The problem for you here is how to prolong the viewing time, or even make the viewer have to watch your video to the end. The advice is to create content that runs through, intrigues until the end. This will force viewers to watch until the end of the video to know the ending. 
Build your community 
Social networks usually have a community of people who are interested in a certain issue. YouTube is also considered a social network, so where is its community? Those are the people who follow your channel, or in other words, the people who subscribe to your channel. This community is simply people who are interested in the content on your channel. 
So how do you grow your community? The simple answer, like other communities, is interaction. You can reply to a comment on your video, or more simply, drop a comment for that comment. It's a direct and simple way to interact.
Also, you can interact with your video content, for example making a Q&A video from the questions in the comments. 
Or something bigger, organize a giveaway. For example, you use another social networking platform to announce the giveaway, with the condition that people click subscribe to your YouTube channel. That way you've just added new people to your community.
Apply SEO to video titles 
If you don't know, YouTube is the second-largest search engine in the world right now, after only Google. What does this mean? That means you can apply search engine optimization to help users find your video with keywords. If you have ever applied SEO to other platforms such as Websites, blogs, … then this will be easy to understand. 
YouTube's search engine works a bit complicated, but you should still learn it. Mainly search results will depend on the title of the video, but there are other factors that you also need to pay attention to like tags and video description.
So link relevant keywords to your video through the video's title, description, and tags. 
Custom thumbnail for your video
When you upload your video to YouTube, YouTube will give you several thumbnail suggestions, which are images automatically selected by YouTube from within your video. This way sounds fast and convenient. But don't use this method, take some time to design a thumbnail for each video. To add to your understanding, 90% of videos with a large number of viewers use self-designed thumbnails. 
So create a thumbnail that looks attractive, when people look at it, they want to click on your video. As a tip, create thumbnails with a set of bright colors. Because according to the analysis, these thumbnails look more comfortable. 
Create subtitles for your videos
If you want to expand your video's reach to an international audience, adding subtitles to your video is essential. Or not simply, you should also add an English subtitle for your video.
Although YouTube has an automatic subtitle system, it doesn't work very well.
Adding subtitles not only helps you get more international views but also helps the YouTube algorithm that evaluates your videos to reach customers in these languages. From there, YouTube's system will recommend your video to users in those regions. 
Conclusion
So you've got the basics that will help you on how to get more views. What are you waiting for without applying to grow your YouTube channel? Follow other articles to get more knowledge to help your YouTube channel grow stronger and get more views on YouTube. 
Remember to always create quality content, find ways to optimize and promote it.
click here for more articles.