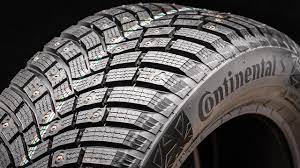 Top 5 Continental Tire Models
Having roots in Germany, Continental tires happen to be one of the leading tire brands in the market. It is an ideal choice for all kinds of passenger car tires. The brand has built a reputation for itself for over a century and a half. Continental tires manufacture tires for motorcycles as well as high-end sports cars. Moreover, apart from manufacturing quality tires, it also offers specialized options for luxury vehicles such as BMW and Mercedes.
The brand is known to offer a good combination of comfort and handling. Furthermore, the stopping distance on dry and wet roads and this feature has earned it a lot of appreciation. Compared to other big tire brands, Continental tires are not priced high. Due to this many users opt for those who cannot buy more expensive tires from leading tire brands.
The top tire categories from Continental tires include:
Commercial truck tires
Passenger car tires
SUV/Truck tires
Today, we are going to take a look at the top 5 tire models from Continental tires:
Continental ContiTrac
Ideally suited for SUVs and trucks, ContiTrac is a very solid tire model built for driving on the highway. Featuring a creative rubber formula and tread pattern, it allows for great performance on both dry, wet, and snowy roads so the drivers can enjoy a balanced experience.
Continental TrueContact Tour
One of the most popular all-season tires on the market is TrueContact by Continental tires. The tire comes with excellent EcoPlus technology that offers excellent tread wear and fuel efficiency on both dry and wet roads.
Continental TerrainContact A/T
One of the best car tires for all-terrain driving, the Continental TerrainContact model offers SUVs and trucks great balance ad on and off-road capability. The patented Eco-Plus technology gives great mileage and fuel economy. Furthermore, ComfortRide technology gives a smooth and comfortable ride on all roads.
Continental VancoFour Season
This tire model is made for all-season highway capability. It is a great choice for SUVs, vans, and medium-duty trucks on long routes. The construction of this model is unique, to say the least. It delivers a smooth and quiet ride in varying conditions coupled with improved resistance to hydroplaning. The sidewall design is particularly made to enhance comfort on long road trips.
Continental WinterContact SI
An excellent passenger model, this tire is designed using PolarPlus Technology for excellent grip on wet, snowy, and icy roads. PolarPlus happens to be a rubber compound that is built with high silica content and mixes both natural and synthetic rubber.
Along with this marvelous winter technology, the WinterContact SI comes with variable depth sipes on both shoulders so the driver can easily spot irregular wear and mechanical issues if any.
Whenever you want to buy tires online Dubai, make sure you purchase from reliable and authentic sellers. Also, whenever you compare the best tire brands, see that you study their reviews and ratings in detail to make an informed decision. Knowing about other people's experiences allows you to make the best decision for your vehicle.