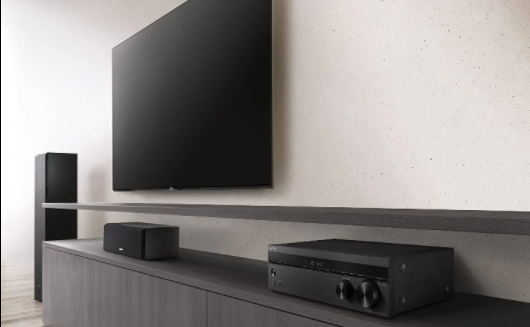 What Makes a Home Theater Amplifier a Good One?
Coronavirus has had a huge effect on our viewing habits. In the early days of the pandemic, Netflix added 26 million new subscribers, which is a record for the company. Movie studios also responded by bringing some of their blockbuster movies straight onto their streaming platforms. Movies such as Disney's Mulan were first available to stream rather than watch in theaters.
With more people watching movies and TV shows at home, there has been an increased desire to make the experience at home more like the cinema. Many people have invested in home theater equipment such as projectors and sound systems.
If you're looking for a home theater amplifier you'll want to be sure you're buying the best product for your needs.
Read on as we take a look at what makes a home theater amplifier a good one.
What Is a Home Theater Amplifier?
Any type of audio amplifier will take an audio signal and increase—or amplify—that signal before it gets passed to the speakers.
For a home theater amplifier this means taking the audio signal from your TV, DVR, streaming box, or even a games console, and boosting that signal so that it can generate high-quality audio through your speaker system. Without an amplifier, the signal from your audio source would not be strong enough to power your speakers and generate room-filling sound.
Amplifiers may be stand-alone, but are also commonly found as part of an audiovisual receiver, or AVR, which combines an amplifier with extra functionality such as a radio tuner.
What to Look For in a Home Theater Amplifier
There are a number of things to look for that will indicate whether you're looking at a good-quality amplifier or not. Here are some of the most important.
Power Output
This is a measure of how much power the amplifier can generate. 
Whilst power and volume aren't exactly the same thing, the more power an amplifier can produce, the more powerful the speakers you can use with it. For a home theater setup, you don't need crazy amounts of power output, however.
Inputs and Outputs
An amplifier isn't much use if you can't use it how you want to.
That's why you should look carefully at the inputs and outputs. For a home theater system you might be looking for enough outputs to power a 5.1 or even 7.1 system that consist of six or eight speakers respectively.
The inputs you need will depend on how you intend to get content in your amplifier. You might want USB connections to play movies from your PC, or even wireless connections such as AirPlay.
THD+N
THD+N stands for Total Harmonic Distortion + Noise. 
This is a measure of how much the amplifier will muddy the signal as it amplifies it. An amplifier with a lower THD+N will produce a clearer sounds that's closer to the original.
Good audio hardware companies such as bigjeffaudio.com/collections/audiocontrol will include the THD+N values in the specifications of their products.
SNR
SNR stands for Signal to Noise Ratio. 
With any audio signal there will be some low-level noise such as hiss that accompanies the desired audio. You want your amplifier to pass on as little of this as possible. The higher the SNR, the lower the amount of noise for the same strength of signal.
In other words, look for an amplifier with a higher SNR where possible.
Are You Looking for a Great Home Theater Amplifier?
If you're looking for a great home theater amplifier, then we hope that his article has been of some use. Make sure to do your research, and you can find an amplifier that will give you brilliant home theater sound for years to come.
If you're looking for more useful content like this, then please be sure to check out the rest of the site.
click here for more articles.