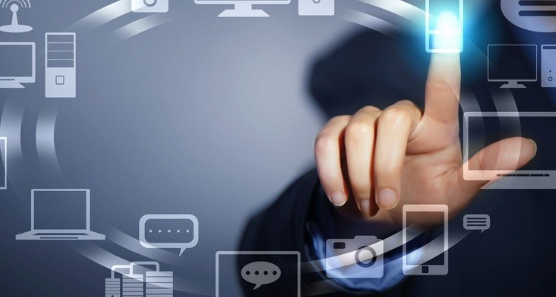 WHY IT ASSET DISPOSITION IS SO IMPORTANT
Have you noticed that many businesses and organizations have shifted their data center workloads to privately-owned, on-site servers or data centers?  Based on the fact that your business will benefit from reduced downtime, a reduction in IT infrastructure expense, security, and high-energy requirements, this trend is sure to continue.
And, have you noticed that Data Center operators are great when it comes to routine maintenance of equipment with visual inspections, stress testing, hardware performance reports, and replacing damaged or worn-out components, but they're typically not sure what to do when hardware is removed from a rack….especially if that hardware ends up in a bin or box that is not secured.  
When IT Assets reach the end of life, now is the time to partner with an IT Asset Disposition (ITAD) provider that is knowledgeable in handling the disposition of your all IT hardware.     
About IT Asset Disposition
IT asset disposition (ITAD) is an industry term and practice built around reusing, recycling, repurposing, repairing, or disposing of unwanted IT equipment. Processes include wiping data for reuse, physical drive destruction, and recycling.
As your organization grows, the need for additional it equipment, data storage, and server capacity will also grow.  Couple that with the never-ending upgrades to technology, and you may be tempted to dispose of your older equipment sooner than you need to.
Keep in mind that you can't just throw your old IT assets away.  Not only is it a substantial security risk, there's also a potential loss of money on hardware that still holds value.  In addition, and most importantly, it's illegal.  Businesses need to ensure that they are adhering to the laws in place to protect our environment. Electronic equipment is required to be recycled appropriately or you may find yourself subject to hefty fines and penalties, as well as damage to your brand name, if you're not doing so. 
Organizations such as e-Stewards and R2 exist to ensure the recycling of computers and networking equipment is handled securely by ITAD providers so that assets do not end up in landfills. An ITAD provider will document destruction and recycling with appropriate certificates.

Working with a certified ITAD service provider will protect your brand by mitigating the risks associated with disposition, providing experienced resources, securely wiping or destroying your data, and for the financial-minded, re-marketing to recover all the asset's residual value.
Disposition Security and Compliance
Data security is a primary concern for data center lessors.  However, it may create a barrier for company employees to gain access to the facility and servers in order to fulfill the specific requirements for data destruction, data security, environmental compliance, and recycling.
Working with a trusted ITAD partner to help mitigate risk and have the appropriate clearance credentials can make the process go smoothly, quickly, and securely. 
In summary, these services are necessary to have in place in order to securely protect your company's business continuity, proprietary data, client data, and brand reputation. 
click here for more articles.