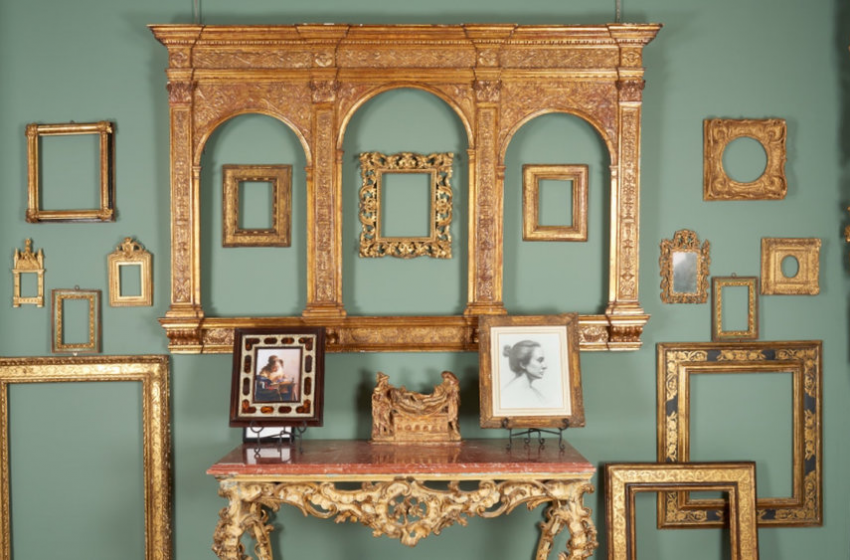 3 Ways To Identify Antique Picture Frames
Antique picture frames evoke time past and craftsmanship as well. You can have antique frames with intricate designs worth more than the art collection. Moreover, antique picture frames are luxurious, glamorous, and inviting or serve as modern interiors.
In the present time, several lovely styles of antique picture frames work beautifully in your homes and suit your needs. But are you desperate to display something lovely in your antique gold picture frame? If yes, many beautiful antique picture frame styles vary from classic ornate gold to a modern chic frame. Besides, you can also have a wide range of gold picture frames, from highly decorative moldings to simple flat and curved moldings.
 Are you looking for a way to differentiate between an antique frame or a reproduction frame? If so, follow the below-mentioned steps that can help you inspect and classify your picture frame:-
1.) Gaze at the back of the frame when you buy it:-
Are you planning to purchase an antique gold picture frame or another one? If so, before buying the frame, turn it to its back and observe it. Because there are a few new reproduction frames that won't have backs that look old. In addition, you can get important clues about the age of the picture frame after verifying the back of it.
While inspecting the frame, if you find that it is warped, fits with old hardware, fits together without nails or tacks, and has some wormholes, it is an antique picture frame. Moreover, the modern or duplicate picture frames do not have warping or wormholes on their back because the wormholes come with age and humidity changes as well.
2.) Identify the material of the frame while purchasing it:-
The picture frames made of plaster or wood became famous in the early 19th century. While purchasing a frame, verify whether it is built of plaster or carved wood. If you find that the frame is made of plaster rather than carved wood, it is probably not older than the 19th century.
Do you want to know that the frame you will buy belongs to an earlier period? If yes, examine its design that indicates to you its antiqueness. You can also verify if the frame is gilded or not because a gilded frame offers you various clues about its value or quality.
If you find various paint brush marks on the picture frame, it is painted, not gilded. Naturally, therefore, it indicates that the frame is less valuable. But in case you find several faintly darker areas in the gilding, that frame will surely be an antique and a high-quality frame.  
3.) Verify that the frame has Gilding Lines or not:-
Do you think that a gilded frame is a valuable antique? If yes, think again. There are countless frames whose lovely patina originated with a gold finish. Do you think that every frame originated from real gold or precious material? If yes, you are wrong because every gold finish is not real gold. 
The material you see on your picture frame can be a bronze paint finish used to camouflage the damaged gilding. Presently, you will find innumerable picture frames on which the artists apply Bronze paint very thickly. This way, you can easily detect the frame by the visible brushstrokes of the Bronze paint that discolors to a dull brown color in time. 
Bronze paint and a metal leaf are inexpensive substitutes for gold. You can easily spot metal leaves on the frame because of its orange hue. Moreover, picture frames with real gold leaves have an unmistakable sheen, and they do not tarnish with time. Modern artists use small sheets on the frame that lead to the faint lines' overlap. These gilding lines offer you a hallmark that the frame is a valuable one. 
If you want to own or collect a valuable antique picture frame, the ways mentioned above will surely help you. This way, you can maintain the historical integrity of the frame and preserve its value. In addition, you can convert your antique picture frame into a decorative wall mirror to add a more architectural touch in your house.