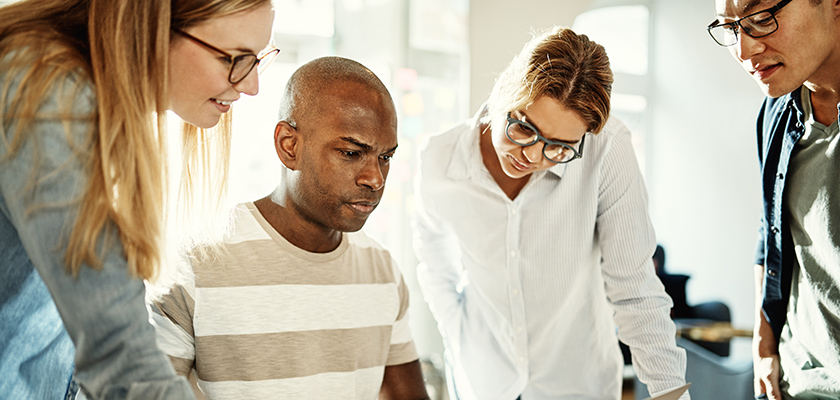 5 Game-Changing Website Design Tips for Small Business in 2022
No matter what you do, your business requires a professional website to survive in today's tech-led world. Not having a website for your business at the start and having it all of a sudden can be a little intimidating as you have never handled and managed one in the past.
The need for having a website is crucial as it gives you a cutting-edge advantage in today's fast-paced world where technology is booming and taking over all things. Amongst these times, having a digital presence is paramount. Although accelerating your digital platform with giants competing can be a daunting task. However, it can be pulled using the right strategies and design practices from the leading Dubai website design company.
As for the small business, setting up a high-budget website with all the fancy features is something not convenient and a go-to option in the beginning. However, the one factor that changes the entire game for you is by having a professional website designer who focuses on the appeal and captivating look of your website to attract users to it.
Top 5 Website Design Tips for Small Businesses
A lot of time, your business website isn't conceivable; that becomes a major reason for not hitting the desired benchmark. With this being said, here are the top tips for your website design with which you can break the past records and take your sales and revenue to new heights. Having said this, here are the top tips for website design that would certainly help you elevate your digital presence.
Go for Clutter-Free Website Design
Starting with the most game-changing tip for website design, a clutter-free website design. The integral part of any website design is to have a simple yet captivating design at the same time. If you focus on adding too much information and complication in the design, you overwhelm the visitor with too much. This is where the first tip comes not to attack your visitor with too much information and design and instead focus on simple touch and pleasant view of your digital website.
Search Engine Friendly Website
You are creating a website for Google to help you get more visitors and potential customers. For this, you will need a clear and simple website combined with optimized content, URLs, sitemap, and all the relevant integrated keywords so that Google gives you the first-page ranking. No matter if your business is relatively on a small scale, conducting basic SEO practices would lead you to maintain your website like never before.
Mobile-Friendly Design
Google announced that the mobile-first index is their top priority. And not having a mobile-friendly website design is a fearful blow for your digital presence. If you haven't focused on this in the past, now is the time to do so and take incredible leverage from the mobile-first approach for your digital business. However, this is something that won't happen just itself. And you have to give a lot of attention to the mobile-friendliness of your website to have incredible results.
Focus on Site Load Time
Another extremely important and game-changing tip to focus on is site load time. Today's visitors are impatient to wait if the website takes much time to load and open. This is where you need to ensure that your website has the right infrastructure and bandwidth to support it.
Here, another thing to note is not to add too many graphical representations, as many of them would compromise the website's loading time, and you will lose potential customers. So, investing in your website's loading speed would certainly improve your chances of gaining a competitive edge over your competitors.
Integrate Call-to-Actions (CTAs)
The moment your visitor visits your website, it is your job to direct and pave the path for them to guide them to move along several places on your website to nurture them and finally lead them to conversion. Remember that not all of your visitors are smart enough, and therefore, it is your job to direct your prospective customers the right way by integrating the right call to action. For this, you can think strategically and place CTAs in the areas that navigate them correctly and lead to the final place of purchase.
The Final Words
So, one thing becomes succinctly clear the lack of a dedicated and updated small business website can impact your business massively. And in this competitive market, your business or website must not lag behind and should be able to grab the opportunities for changing the tides in your favor. Thus, start focusing on the website design today and get a professional team alongside to help you out the scale on your digital enablement and take stupendous benefits from the tons of opportunities.