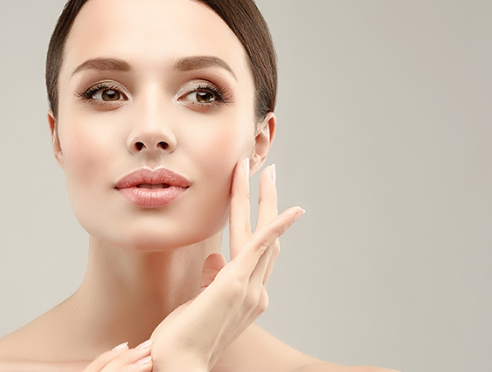 Is Anti-Ageing Peel The Real Deal For Celebrities?
We can no longer stay young forever. The early you accept this bitter truth, the better for you. With every breath taken and every passing day we are growing old and there's no stopping it. So, what to do to combat ageing signs that appear before they should've? 
I mean you can't look like an old lady when you are still in your late 20s and early 30s. You'd definitely want to age with dignity. 
Although there are no miraculous cures or magic potions to cure ageing, giving up on ageing signs like fine lines and wrinkles and dull skin is also not an option. Take the example of Jennifer Anniston; it's been 28 years since we first saw her as Rachel Green in Friends. 
I've always envied this gorgeous A-lister. I mean just look at her skin, how fresh and rested it is. She barely seems to be getting old and the same goes for many other celebs like Keanu Reeves, Julia Roberts and the still-hot J. Lo. 
Do you know the secret of these celebs' dewy complexion? Why do they age so gracefully? Let us tell you. They are all avid fans of anti-ageing peels. Jennifer while talking to the media, revealed that her stunning appearance is due to the regular facial peels which give her much-needed rejuvenation and make her look younger than she actually is. 
Now, we know she is keen on yoga practices and quite sceptical about her diet. However, she openly expressed her love for facial peels and dislike for injectables, botulinum toxin (Botox) or any other agonising surgical options that many peers of her have opted for. 
She said that anti-ageing peels are wondrous treatments as they leave her skin baby soft. The Papi singer, Jennifer Lopez, is also a strong advocate of facial peels − like so many others who are always in the limelight. Many other leading actors, on and off, have expressed their love for anti-ageing peels and say that chemical peels are amazing to roll back years. 
Why anti-ageing peel and why it is famous?
When so many leading celebs and A-listers are favouring the anti-ageing peels to get the most out of it, what's stopping you from giving it a go. 
It is an accepted fact that in the current times, the anti-ageing and beautifying peels are sometimes overlooked due to the modern treatments we've got. However, if you are after the real and long-lasting rejuvenation, glow and elimination of fine lines, wrinkles and creases, the conventional but bespoke anti-ageing peel is for you. It slows down ageing and makes you look young!
The ingredients or chemicals used in the anti-ageing peel are glycolic acid, salicylic acid, malic acid or lactic acid. The aesthetician will give you a custom treatment based on your skin, age and the goals you want to achieve. These acids or chemicals work by generating skin resurfacing and collagen production. 
What you'll achieve?
When the top layer of the skin which is damaged, dull and dry is removed, a fresh, smooth and hydrated skin makes its way to the top. This unveiling of new and healthy skin makes you look young and appealing. 
Moreover, the stimulation of collagen production takes care of the ageing signs and leaves the skin unified, glowing and radiant from the inside. You will see visible results like skin brightening and shrinking of pores and reduction in pigmentation from the first treatment. 
One difference between contemporary chemical peels and old-styled peels is that the new peels are more effective, safe, painless, customised according to the needs, age and skin types of the person. They don't come with long recovery times. 
On the other hand, old peels involved strong concentrations of chemicals and required the supervision of an experienced doctor. The best thing about the new generation peels is that they are skin-friendly and beneficial for all ages. 
Process of anti-ageing or a chemical peel
It all starts with a consultation where the doctor decides the concentration and the use of specific acid. Before the treatment starts, your face will be prepared for the anti-ageing peel. Either you will be advised to wear a high SPF sunscreen, pre-treat your face with a tretinoin cream for a couple of weeks or go for an anti-viral medication − on the prescription of the doctor – before the D-day. 
Once your skin is prepped, you will undergo a thorough but gentle cleansing. Then a defatting chemical solvent is used on your face. It is followed by the application of the chemical solution on your face which penetrates the skin. This penetration of acid is necessary because not only does it act to stimulate skin resurfacing but also acts deep under the skin to stimulate collagen and improve skin condition from the inside. 
Once the peel is penetrated inside the skin over a specific amount of time, now is the time to remove the solution and exfoliated skin cells. Exfoliation is followed by the application of a soothing ointment. The treatment is now complete and you can go home − in case you opted for a salon treatment. You can also go for a home treatment where specialists can visit your doorstep any day, anytime, anywhere. 
Read also : wpc2025
The healing time for all patients is not the same as every skin type is different and the custom treatment used. 
Why go for anti-ageing peels
There are many advantageous factors bestowed by anti-ageing peels. Some of these are:
Significant reduction of fine lines and wrinkles on the face and décolletage area

A refreshingly bright appearance

Visible lessening of mild scars

Treats sun damage

You look young

A rejuvenated and glowing skin is what you get

You get rid of skin discolouration
Side-effects and risks
After the procedure is complete, some patients are susceptible to reactions like sunburn on the areas where the peel was applied. People may also experience some conditions based on the acid used and its concentration.
Redness and scaling 3-7 days post-treatment

Swelling

Blisters on the treatment area that crust, turn brown and peel off within the next 14 days

Patients who undergo chemical peels must not expose their skin to the sun for several weeks as this can create a reaction

Skin irritation

Scarring

Reactivation of cold sores

A change in skin colour (temporary or permanent) for women on birth control or who have a history of brownish facial discolouration. 
Who is a suitable candidate for anti-ageing peels
Any person who wishes to look young for a long period and slow down the ageing process. People who want hydrated and moisturized appearance must also go for it. Although you start seeing amazing results after the first treatment. However, to gain beneficial and lasting results, you require around 6 sessions. 
This is the secret formula of several celebrities for years. And if you want to gain immense results for you, you should also turn to anti-ageing peels. 
click here for more articles.