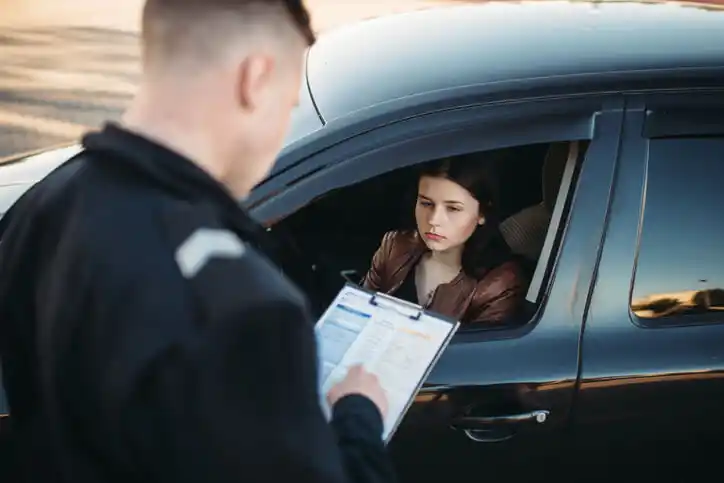 Do You Need An Attorney For A Traffic Violation Ticket?
Most of the time, drivers who have a traffic ticket proceed by representing themselves in court, this can have negative consequences as the driver does not have complete knowledge of the traffic laws of their state. They might miss out on details or events that can damage the outcome of their case.
You do not have to hire an attorney to help you fight against a traffic ticket, but a lawyer has profound knowledge and experience of the field and knows which arguments and objections to putting forward will steer the case in your favor.
The judge might dismiss the case or reduce the penalty. Here is all you need to know about why hiring an attorney is a good decision.
What is the fee of a traffic ticket lawyer?
The cost charged by a traffic ticket lawyer depends on many factors such as which traffic violation is the traffic ticket for, if you are charged with another crime other than a traffic ticket, the rate of traffic ticket attorneys in the area, whether the attorney offers a payment plan or not, and the payment method used by the attorney to bill their clients.
If the traffic violation leads to a minor traffic citation with significant legal paperwork, then the attorney will probably charge you a flat rate to handle your case. Whereas if the traffic violation leads to a more serious problem, such as a criminal charge, then the traffic ticket attorney will bill you on an hourly rate, especially if they represent you in court.
The fee for a traffic ticket attorney will vary from client to client as every case is unique and has its own characteristics. When you meet your lawyer during the consultation session, you should ask about the fee and decide upon the cost in advance before you sign the official written contract. Legal fee will vary according to the type of case and the location in which the ticket was issued.
When should you contact an attorney for a traffic ticket?
Just because you received a traffic ticket does not mean you have to hire a traffic ticket lawyer to represent you and challenge the ticket. However, hiring a lawyer can give you extra benefits such as getting legal advice, better representation in court, the confidence of the judge, and much more.
        If your traffic violation is serious, it is recommended that you contact an attorney immediately.
        If you receive a traffic violation ticket in a city where you do not reside, you should hire a lawyer. The area where you get the ticket can play a major role in your case.
        So if you got a ticket in a city far from the city or state you actually live in, then you should contact a traffic ticket lawyer.
        If your traffic ticket involves a felony, misdemeanor, or DUI offense or charges, then do not even think about handling the case by yourself.
        Any driver who has been charged with a traffic crime that can lead to jail time should contact a lawyer.
What will a traffic ticket lawyer do for me?
There are many ways a Virginia traffic ticket lawyer can assist a driver during their hard time and help them resolve the issue and win the case. The services provided by skilled and experienced lawyers include:
They will offer legal advice
A lawyer is well aware of all the laws related to traffic violations, court procedures, and prosecutor strategies and thus can give you proper legal advice. This advice is very beneficial to a driver as it can help them understand their situation and how to proceed with their traffic ticket.
Representation in court
A traffic ticket lawyer will represent you in court and negotiate on your behalf. Having legal representations can be of great benefit. A driver can not deliver arguments with the same confidence that an attorney would. Lawyers have experience in dealing with such cases every day and know exactly what to put out there.
Get your case dismissed
A lawyer can help your case get dismissed. If the judge knows the lawyer and is well aware of his reputation, the judge might lessen the sentence or even dismiss the case as a whole.
Negotiate on your behalf
If the traffic ticket is associated with a serious crime, then the lawyer may negotiate with the prosecutor on your behalf to get the penalties reduced.
What should you keep in mind when hiring a traffic ticket lawyer?
Here are a few things you should keep in mind when you are considering hiring a lawyer to fight your case and challenge the traffic citation.
Do your research
It is very important that you do not rush the hiring process. Just as every great decision in life requires time, focus, and complete knowledge of the matter, hiring a lawyer is no different. You should do your homework and search for different attorneys to find the one that best suits your needs.
You should start off by preparing a list of all potential attorneys you can hire. You can do so by taking recommendations from friends and colleagues or from your state's legal website. We would recommend taking the advice of your friends and colleagues as they can provide you with in-depth details about the attorney, what it was like to work with them, where their services were satisfactory, and what the results were.
They can tell you all the pros and cons, and nothing will come as a surprise to you. Once you have made a list, make sure you meet each attorney in person before you make the final decision. You should select the attorney you are most comfortable with because you will need to interact with them many times during the course.
Make a list of the services offered by the attorney
You should always go with a lawyer who is specialized in the respected field. Go for a local attorney who specializes in traffic laws and has been dealing with traffic ticket cases for many years. A local lawyer is recommended because he will be familiar with the laws of the area, the courts, judges, prosecutors, and law enforcement officers.
Take care of legal fee schedules
Prepaid legal services allow a driver to hire an attorney at lower rates, but this does not mean that the lawyer who is assigned to you will have knowledge about the traffic violation issues, legal procedures, and traffic courts.
In most cases, such lawyers are only assigned to provide legal advice and not legal representation in court. Ask the lawyer about payment plans as they can be of great benefit to you. Payment plans mean you will have to pay a lesser fee.
Do I need to hire a lawyer for my traffic ticket?
Receiving a traffic ticket can have a costly impact on your finances as it may increase your monthly vehicle insurance rate and affect your driver's license points. In order to safeguard yourself and your assets, it is recommended that you hire an attorney if you have been charged with violating the traffic laws in your state. Keep your budget in mind when hiring an attorney. Cost is one of the most important factors that determine which lawyer you choose to fight your case.
Can traffic violations be challenged and won?
Yes. If you think you are tight and do not want to accept the charges without a fight, you should challenge the ticket with the help of a traffic ticket lawyer. As mentioned above, a skilled and experienced lawyer may be successful in having your charges reduced or dismissed by adopting the following techniques:
        Challenge the officer's subjective decision
        Question the officer's observation skills
        Prove that your conduct was a 'mistake of fact.'
        Prove that your conduct is justified legally
        Prove your conduct was necessary to prevent harm to others or property
There are many laws that can protect you and save you from the outcomes of a traffic ticket. You only need to find an experienced and knowledgeable attorney who will see them and use them in your interests.
Focusing on each element of the law is the key to creating a successful defense strategy. A knowledgeable lawyer will look into every element of the law and help you win your case.
In a nutshell
Getting a traffic ticket is no joke and can have disastrous effects on your finances and future, especially if it involves another serious crime.
Serious traffic tickets can lead to jail time and impact your personal and professional life for a long time. Finding the right attorney can be a daunting task, but it is crucial to do so in such matters.
Challenging a traffic ticket yourself is never a good idea as you can never compete with the professionalism, experience, and knowledge of a senior traffic ticket lawyer.
They go to law school for a reason, so you should hire one if such a situation arises. But make sure that you hire a lawyer you are comfortable with, whom you trust, and believe that will always work for your interests. Visit for more information https://www.asapstory.com/