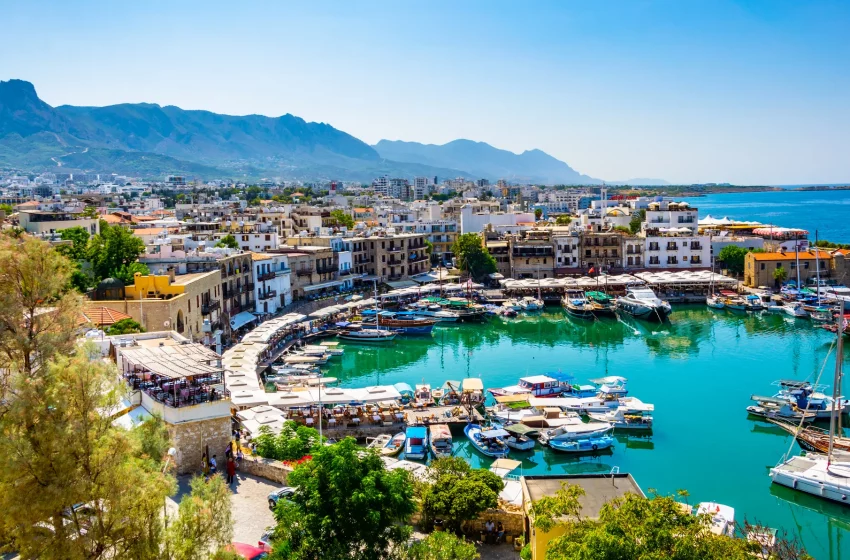 Everything You Must Know About Cyprus
Cyprus is a stunning island country located in the Eastern Mediterranean Sea. It is one of the most popular tourist destinations in the world, thanks to its dramatic landscapes, crystal-clear waters, and rich history.
The island of Cyprus has been inhabited since the Neolithic period, and it has been ruled by a variety of empires over the centuries. The Greeks colonized Cyprus in the late Bronze Age, and the island eventually came under Roman rule. In 1191, Richard the Lionheart conquered Cyprus on his way to the Holy Land, and it was later ruled by the British Empire.
Cyprus gained its independence from Britain in 1960, but ethnic tensions between the Greek Cypriots and Turkish Cypriots soon led to a series of violent conflicts. In 1974, the Turkish military invaded Cyprus and occupied the northern part of the island, creating a de facto partition. The two communities have been unable to reach a resolution to this day, and the island remains divided into two parts.
Despite its troubled history, Cyprus is a popular tourist destination due to its natural beauty and rich cultural heritage. The island has something to offer everyone, from sandy beaches and ancient ruins to lively nightlife and delicious cuisine. Whether you're looking for a relaxing vacation or an adventure-filled holiday, Cyprus is sure to exceed your expectations.
The best times to visit Cyprus are from April to June and from September to November, when the weather is mild and there are fewer tourists. The average temperatures during these months are in the mid-20s Celsius. The hottest time of year is from July to August, when the temperatures can reach up to 40 degrees Celsius. In terms of rainfall, Cyprus is relatively dry, with the exception of the winter months, when it can rain quite heavily.
Some of the most popular tourist attractions in Cyprus are:
Ayia Napa: This seaside town is a popular destination for young people and party-goers. It's home to some of the best nightlife on the island, as well as beautiful beaches and crystal-clear waters.
Paphos: This charming town is home to some of the most impressive ancient ruins in Cyprus. It's also a great place to relax on the beach or enjoy some delicious local cuisine.
Limassol: This port town is the largest on the island and offers something for everyone. From beaches and nightlife to museums and shopping, there's something for everyone in Limassol.
Nicosia: The capital of Cyprus is a fascinating city with a rich history. It's home to ancient churches, mosques, and synagogues, as well as beautiful parks and gardens.
Troodos Mountains: These mountains are a popular destination for hikers and nature lovers. They offer stunning views of the Cypriot countryside, as well as plenty of opportunities for outdoor activities.
Larnaca: This coastal city is a great place to relax on the beach and enjoy the sun and sand. It's also home to a number of ancient churches and monuments.
Karpas Peninsula: This remote peninsula is home to some of the most beautiful beaches in Cyprus. It's also a great place to see wildlife, including dolphins and sea turtles.
Famagusta: This port city was once a popular tourist destination, but it has been largely abandoned since the Turkish invasion in 1974. It's now a fascinating place to explore, with its abandoned churches, palaces, and mosques.
Cyprus is also home to great cuisine! Restaurants in Cyprus serve a mix of traditional Cypriot dishes and international cuisine. Some of the most popular dishes are:
Meze: A meze is a traditional Cypriot dish that consists of a variety of small dishes, including salads, dips, and grilled meats and fish.
Kleftiko: This dish is made of slow-cooked lamb or goat that's marinated in lemon juice, garlic, and herbs.
Souvlaki: This popular Greek dish is made of skewered meat (usually pork or chicken) that's grilled or barbecued.
Baklava: This popular dessert is made of layers of filo pastry filled with nuts and honey.
Gyros: A gyro is a type of sandwich that's made of roasted meat (usually lamb or beef) that's wrapped in a pita bread.
Cyprus is a stunning island country with a rich history that offers something for everyone. Whether you're looking for a relaxing vacation or an adventure-filled holiday, Cyprus is sure to exceed your expectations! Learn here more https://whiteprintnews.com/