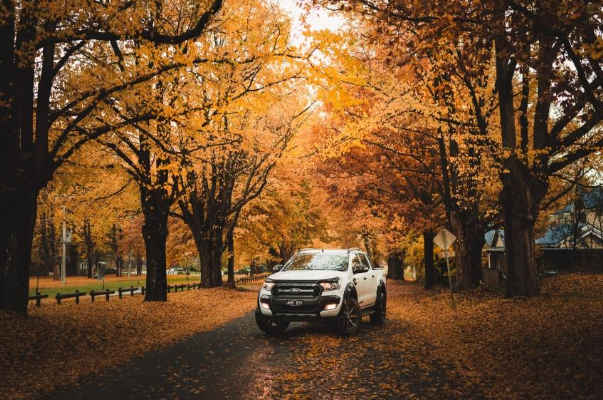 How Hiring A Ute Can Be Helpful When Moving Into a New Home
Our lives have been easier thanks to car rental businesses. They are so important because we can rely on them for a variety of reasons, from vacations to moving houses and certain work obligations. Depending on what you need to do, you'll carefully opt for a suitable car rental service. There are a plethora of options available, ranging from RVs and trucks to the mover's favourite ute. Of course, each vehicle serves a distinct purpose. This is why when moving into a new home in Australia, you should think about hiring a ute to make the entire move much smoother. Here are some reasons why this is the best thing you can do when relocating.
They aren't hard to drive
Many people think that you'll need a specialised driver's licence to drive a ute. However, this is not the case, a conventional driver's licence will do. Also, you don't have to worry if you don't know how to drive with a shift since there are utes with automatic gear transmissions available. There's no doubt you'll arrive on time thanks to these vehicles' large, powerful, yet fuel-efficient engines. Of course, be mindful to follow the speed limits and leave plenty of stopping space between your car and the car in front of you. While a friend or family member may drive the truck for you, if you don't feel confident enough you'll be liable for the equipment in the event of damage because you signed the contract.
You can use it to move to a different state
Many moving companies operate only in one city, making it hard for those who'd like to move from one city to another. Because Australia is a big country, sometimes it's hard to find a service that operates nationwide. Thankfully, this ute hire in Brisbane also has centres all around Sydney, so you can use it to move from Brisbane to Sydney and vice-versa. As a result, moving across state lines will be a breeze since there are service centres in both Queensland and New South Wales where you can quickly return the ute after your move is complete.
You're in control of your move
Renting out a ute gives you total control over the whole moving process, which is definitely one of the biggest positives. In addition to picking up the truck and moving goods, you will also handle all of the boxes personally to ensure that they don't break throughout the moving procedure. When you commit to a DIY relocation, you have the freedom to begin and stop the move at your own convenience. In adverse weather, you get to determine how best to secure your possessions. There are no worries about movers putting boxes and furniture in the wrong rooms since you're in charge of loading the ute yourself. 
It's cheaper than hiring movers
The most obvious advantage of renting a ute is the substantial cost savings, so if you're on a tight budget you should seriously consider it. Choosing this alternative will save you a lot of money since it's cheaper than hiring a professional moving company. Many folks who have done DIY moves have testified to this. It's easy to underestimate the costs of hiring a moving company, even if you're just moving down the street. Renting a ute, on the other hand, may save you hundreds of dollars. Of course, the price range depends on how long you plan to use it since most companies charge by the day.
Hiring a ute should be a straightforward option if you'd like to be in control of your move. Knowing where your things are at all times is one of the obvious advantages of doing the move on your own. These vehicles are also quite easy to drive and they are considerably cheaper than conventional moving services. Furthermore, because of the drop-off centres in multiple states, utes can be used if you want to move across the country.
click here for more articles.