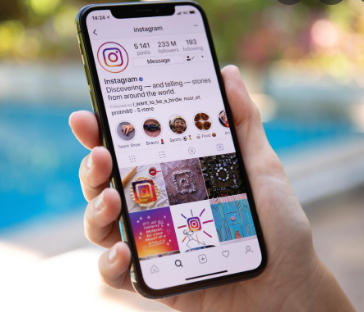 How To Make Successful Instagram Profile
It never fails to astound us how certain profiles perform so well on Instagram as compared to others, while even they are posting similar content like ours. Then what could possibly be the reason behind the success of these accounts? How do they have millions of followers whereas you are stuck with just a few thousands? The difference between the two is the approach and strategy adopted. Certain basic rules that we neglect on Instagram are the key players in the success of these accounts. Success on Instagram doesn't come alone from just multiplying the number of followers that you have or putting up multiple posts in a day. It is about posting the right content with the right plan at the right time. We confer your need to create a successful profile and hence have jot down 5 ways to create a successful Instagram profile.
What and when you should post:

In order to create a successful profile on Instagram it becomes of immense vitality to plan your content. Before posting anything on Instagram check what is trending these days, what are your competitors' successful posts these days and then draft similar content but with absolute uniqueness. Divide your days for posts, stories, reels, IGTV Videos and then post content all over these places. Study your followers and confer what they need and draft colourful and compelling content to block your user's attention. You can also use third-party application like

Instazoom

to schedule your Instagram post and post them at the perfect time.
Certain red flags to avoid:

The best marketing strategy is one which involves what to do along with what not to do as well. There are certain red flags that usually people avoid while posting content. These red flag tend to lower your engagement rate and also lead to people unfollowing you. posting too much promotional content or irrelevant information are the two key reasons why people unfollow you. Other reasons involve lack of communication, very less content or staying silent on Instagram. make sure you are active in the eyes of your followers and even interactive to hold their interest for making a successful profile on Instagram.
Proper contact details and call to action buttons:

Your content might be having the best content which is user-friendly, but your profile lacks the instruction for contacting you in such a case a user would skip your profile and move further. For your profile to grow on Instagram it is vital that your users have the right guidance on how to go about contacting you for products, services and collaborations. Put up proper call to action buttons and links for users to browse and shop from you. also add in contact details for users to contact you directly for any query.
Interacting with Instagram users:

Instagram users usually suspect any brand that is new. It takes time for people to trust your brand. In order to achieve that trust and success one thing that you can do is interact with your audience. simply interact with your audience to help them get a personalized touch and hook their interest. This also helps you build trust amidst your followers and allows people to follow and buy from. This also enhances engagement on your profile to help it do better.
Collaborations:

Collaborations

with successful accounts and communities helps you leverage their contacts and knowledge and also gain trust in the audience which leads to more followers. When a pre-established influencer collaborates with you this helps you gain the confidence of a wider audience and also compels users to follow you. engaging with brands helps you gain the interest of users and also helps you earn extra credits.
Read also : MBC2030