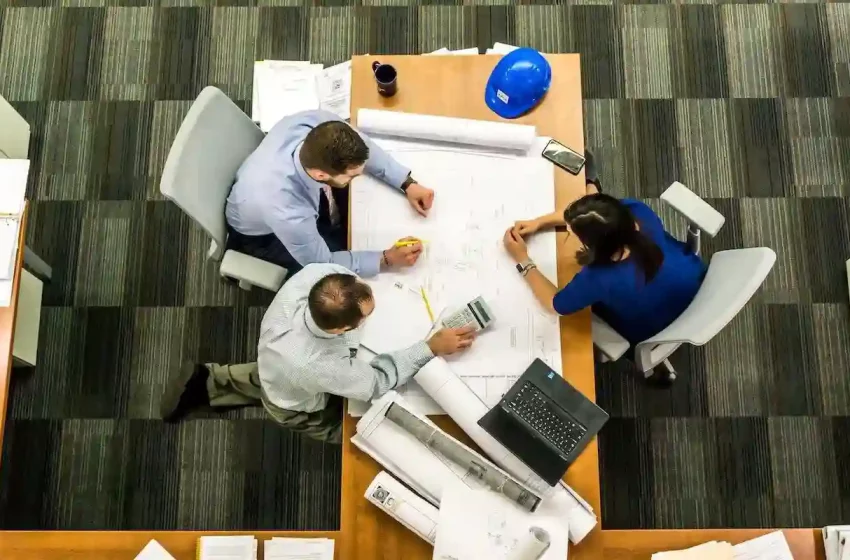 How Technology Plays a Role in Modern Manufacturing
For decades people have strived to have a more automated manufacturing process in a wide variety of industries. Even though creating more advanced products was partially the motive, technology brings so much more to the table! While the manufacturing process is automated and sped up, technology creates a sleek environment in which productivity grows and costs are minimized.
So, what are the actual roles that technology plays in new-age manufacturing? These are 6 essential tips that will help you stay up to date with trends and overcome many potential issues that may arise.
1. Helps companies grow
Companies that have manufacturing facilities are constantly thriving to do more and achieve better results. If your objective is to grow your business locally and globally, having technology manufacturing will help you achieve your goals. Where is the correlation and how can it help?
Technology automates the process and minimizes the errors in production making your manufacturing more efficient. That means you will be able to produce more in less time, which boosts the productivity of your employees. Stay one step ahead of your competitors by smartly investing in manufacturing technologies that will generate more revenue and help your business grow.
2. Makes the process optimized
Making the process faster and more optimized implies the adequate use of technology. While the tech boosts productivity in manufacturing facilities, it also helps your employees channel their expertise better. Due to that, instead of manual labor, machines, and tech can help you solve some issues and your employees can dedicate their time to more meaningful tasks.
Another way technology plays a crucial role in manufacturing facilities is the automatization of certain processes. AI and smart managers can help you keep track of products and stores without piling up papers on your employees' desks. Also, such devices and programs can keep track of your data, predict certain trends and help you improve your line management!
3. Predicts issues
Technology in your manufacturing business has huge predictive power. It collects data from your machines and the way they operate, which can help you detect some potential problems early on and prevent them! We can agree that not even your most experienced and knowledgeable staff can do this. So, how does this function?
Artificial intelligence is good at collecting data, analyzing the behavior of your machines, and alarming your workforce when a potential issue arises. This will prevent money loss and help your machines produce more quality products.
4. Better customer engagement
We cannot ignore the output product that reaches the customers. Even though they don't have full insight into our production, we must take into consideration their role in the entire process. Truthfully, without them we wouldn't have our business, so use technology in manufacturing to keep your customers engaged. How can that happen?
Many companies as a part of their branding strategies allow customers a sneak-peak into their manufacturing by allowing co-creation. Implement a design software that helps customer create their product, manufacture it and have it delivered to their front door. Find out more about software that will improve your manufacturing as well as storage.
5. Improves quality
The quality of your product relies heavily on your manufacturing process. By implementing AI and automated technology, you are ensuring better outcomes for your products! While technology speeds up the process, it also minimizes the possibility of errors and creates products with greater precision. On top of that, programs can help you predict potential manufacturing errors, which increases quality and minimizes the cost of production.
Will such technology jeopardize human jobs? Absolutely not! As machines can perform various tasks, they won't replace human's ability to think strategically and abstractly. Such abilities combined with the manual strength of your machines create a perfect environment where ideal and high-quality products are made!
6. Connects workforce
Even though the manufacturing industry is becoming more and more technology-driven, the role of humans can't be replaced that easily. While machines perform manually demanding tasks, your workforce can pay more attention to collaboration and creating a meaningful work environment altogether. However, technology can help you there as well!
Your employees must be aware of the stock amount, warehouse processes, order history, and many similar aspects of the manufacturing business. Instead of having all of that memorizes, use technology to help you organize it! Software that allows such features usually encourages collaboration on multiple levels, which is one of the most effective ways to avoid communication breakdowns.
Final thoughts
Technology plays a crucial role in modern manufacturing. Many may wonder whether such machines and programs will replace employees. Even though technology improves and completes the process, it will never fully replace your workforce and its expertise.
After all, someone needs to operate those machines and programs! Therefore, understanding the role of tech is essential for the growth of your business.