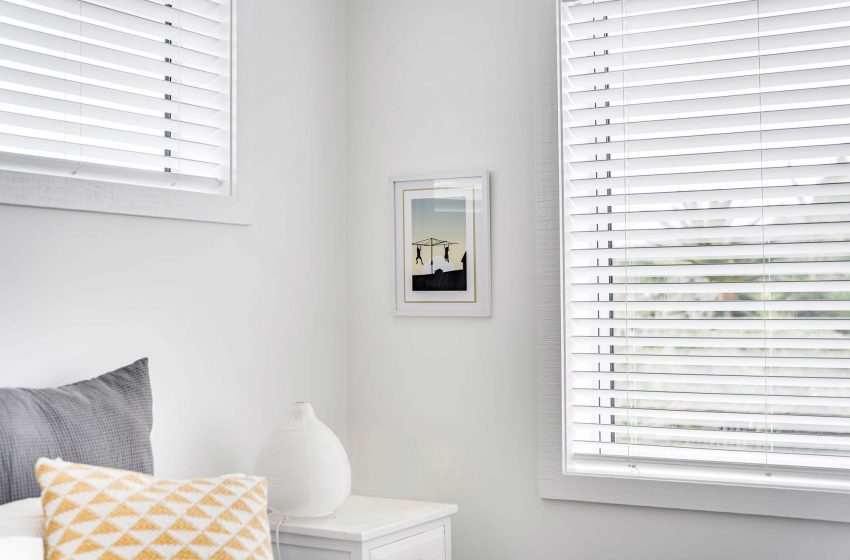 These Tips For Window Blinds
These days many people prefer an ambience that provides them with a sense of comfort and richness around them. This is purely because of the hustle that everyone is into in this 21st century. You cannot do much to improve the outside environment instantly, but surely you can refine and upgrade the inside.
What are Window Blinds?
Window Blinds are used to cover the windows at homes, offices, and hospitals. These dynamic décor elements can be alluring to the human eye and add some sizzle to the interior.
Window Blinds add cosiness and comfort to our daily life. These can be an excellent choice for people who prefer style and luxury.
Types of Window Blinds
Select Blinds Canada has different types of blinds for different places and people, accommodating all kinds of tastes.
Venetian Blinds
Luxury lovers can never go wrong with these Venetian blinds. Their wooden finish gives a rich look to your room. These are popular in resorts to provide a tropical look to a room. These go along with all styles of room décor and complement all kinds of interiors.
But wooden blinds need extra protection from sunny and rainy weather. For long-term durability, one can go for composite blinds, which look like wood and are easy to maintain.
Roman Blinds
Roman Blinds are mostly made of fabric that lets the right amount of sunlight enter the interiors of your house. One can choose any fabric suitable to them which complements their home decor. You can go for Roman Blinds made of Tasar silk fabric, which can instantly add some lavish feel to the room décor. Another traditional and versatile fabric is cotton that adds a touch of elegance to your home. Linen is a great choice of fabric that creates an airy and delightful ambience. If you want something more durable and easier to care for, Polyester can be a good choice.
Vertical Blinds
Vertical Blinds are a popular choice for commercial buildings and offices. These are also a good option for sliding windows and doors covering large open areas in a room. These vertical blinds are pocket friendly and easier to maintain. You can choose fabric or PVC verticals according to your preference.
Sliding Panels
These sliding panels are a good option for patio doors, sliding glass doors, and oversized windows. These should be mounted on ceilings or walls. The panels glide effortlessly on a wheel carrier track which is easy to use. They are chic and modern in utility and have a classic feel to how they look.
Roller Blinds
These blinds are preferred in children's rooms or kindergarten/ primary schools because they come in various designs and patterns that give an adorable look to the room. You can choose from an array of beautifully laminated sheets for the windows. These blinds can cut down excess light and blackout the room when needed.
Shutters
These days, shutter blinds are mostly seen in hotels and resorts. These are used to give a highly stylised look to the wardrobe and bathroom doors. The old-fashioned brown colour blinds are now modernised to more colourful options. However, the woodwork variety is still the best pick as it adds an old-world charm to your modern home interiors.
Honeycomb Blinds
These honeycomb blinds are a perfect choice for someone who wants complete cover from the outside or a blackout effect. These are mostly used in homes for a cosier and more comfortable ambience while sleeping or taking rest. They provide good insulation, as they trap in the air and reduce the cost of air-conditioning. Moreover, they are soft and durable. As the name suggests, these are layers of fabric joined at the pleats to form a honeycomb-like compartment which adds to insulation.
Pros of Using Blinds
Easy to use and install: Window Blinds are easy to use, as there is no special technique required to cover and uncover the windows. These can be used in kids' rooms because of easy access and easy control over them. One can use a button-automated curtain which can be shut and opened with a click. Moreover, installing blinds is easy and can be installed anywhere, be it at your home or office.
Maintains Privacy: Unlike traditional curtains, Window Blinds are not prone to invade privacy by dancing in different directions when a blow of wind attacks them. Window Blinds stay steady and firm even if you set the fan at full speed.
Classy: One can instantly enhance the look of their room by adding these chic and classy blinds, which can be made of various materials, such as bamboo stems, fabrics, PVC, and wood.
Cons of Using Blinds
Window Blinds are not easy to clean, as they need to be cleaned one by one which requires extra effort. Whereas the traditional curtains are easy to wash, you need a washing machine.